Jeff Smith - Co-Chair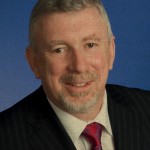 Jeff Smith is the Chief Operating Officer – Global Advisory, and National Leader – Infrastructure, Government and Healthcare for KPMG. In his role as COO, assumes responsibility for the day-to-day operations of Global Advisory including business planning and budgeting, management of the investment portfolio, alignment with marketing and communications, stakeholder management, quality and risk management, collaboration and knowledge management and PPC matters including learning and development. Jeff is also the National Leader for the Public Sector team and is responsible for driving multi-functional growth across the various sectors and key clients.
Paul Woolner - Co-Chair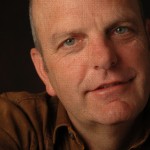 Paul Woolner
is an entrepreneur and business advisor. He is the founder of 4Sight Partners and has consulted with a number of Fortune 500, medium-sized and entrepreneurial enterprises as well as in the public and not-for-profit sectors on the design and implementation of high performance organizations. He has served as a director and chair on a number of corporate boards. Paul has a Masters and Doctorate in Educational Theory from the University of Toronto where his research focused on change management and learning systems.
Dan Kusel - Treasurer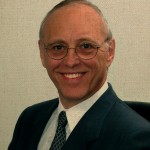 Dan Kusel
has been a Certified Financial Planner providing personal wealth management services for 10 years. He served as treasurer and board member at a non-profit corporation before joining the board of the Centre. Previously, he was a management consultant specializing in procurement and alternative service delivery. During his 25 year career as a public servant he assumed increasingly responsible positions in corporate planning, operations, client services and procurement. He has a Master's degree in Economics from Carleton University.
Patricia M. Baranek - Member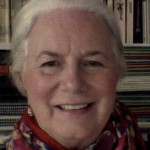 Patricia M. Baranek
is an independent health policy and research consultant and an adjunct assistant professor at the University of Toronto. Her areas of expertise include policy development and evaluation in health services delivery, mental health, human resources, home care and long-term care. She has a Ph.D. in Health Administration, an M.A. in Criminology, and a B.Sc. in Psychology from the University of Toronto and is widely published in health care and criminal justice. Her volunteer work includes homelessness in Canada, post-secondary education in developing countries and abandoned children in Africa.
Lindsay Scott - Member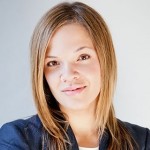 Lindsay Scott
is a Toronto litigation lawyer providing strategic counsel for both individual and corporate clients. Lindsay has appeared before all levels of court in Ontario and in the Federal Court of Canada. Her varied litigation practice includes commercial litigation, insolvency, copyright and trademark disputes, and employment law. Lindsay has worked extensively with volunteer organizations prior to joining the CMS board, including Habitat for Humanity, the Women's Legal Education and Action Fund (LEAF) and Pro Bono Students Canada.
Julie Foley - Member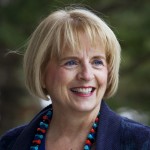 Julie Foley
is a health care executive with wide ranging experience in community health, charitable health and social service sectors. She served as Executive Director of the Family Counselling Centre in Sarnia, Director of the Family Service Association's Placement Coordination Service in Toronto, CEO of the Scarborough Community Care Access Centre and President and CEO of Osteoporosis Canada. Julie currently consults with various organizations having provided leadership for an Integrated Client Care Project at the Ontario Association of CCACs and Interim CEO support at Ewart Angus Homes. Julie has served as a volunteer with numerous local, provincial, national and international organizations, including: President of Canadian Association of Social Workers, V-P, International Federation of Social Workers, and co-Chair of an international conference in Montreal, Canadian Mental Health Association, Alzheimer Society of Canada.
Eithne McCredie - Member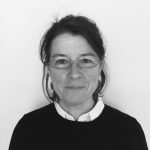 Eithne McCredie is the publisher (and co-founder) of International Architecture & Design magazine. Prior to that, she consulted on numerous Canadian magazines, conducted seminars and lectures on the business and marketing of magazines with The Department of Canadian Heritage, Magazines Canada, The Alberta Publishers Association, The British Columbia Association of Magazine Publishers and The Manitoba Magazine Publishers Association. Eithne obtained an honours degree in Political Science from The University of Toronto. She was the first recipient of the Circulation Management Association of Canada's scholarship and completed the Stanford University Professional Publishing Program in 1990.