Advanced Teacher Training Intensive
Deepen your facilitation and mindful inquiry skills. This teacher training intensive is the final module of our Advanced Certification.

This teacher training intensive supports facilitation skills while focusing on strengthening the facilitation of mindful inquiry.  At its deepest, it is about our relationship to the practice of mindfulness and to the articulation of that process. The curriculum is highly interactive and highlights the necessity of personal practice as a platform from which to teach.

This training will combine elements of a clinical training workshop and a meditation retreat. You can expect to spend some periods in silence and others in active discussion and interaction.
This course will be led by Susan L. Woods and Dr. Patricia Rockman. Susan Woods is the Senior Guiding Teacher at the Mindfulness-Based Professional Training Institute, UC San Diego, and one of the world's leading experts and trainers in mindful inquiry. Dr. Patricia Rockman is the Director of Education and Clinical Studies here at The Centre, and has been educating healthcare providers in stress reduction, CBT and mindfulness-based practices for over 20 years.
The heart of this training program focuses on developing skills that increase an embodied mindful presence, mindful inquiry, and examines the theme, rationale, intention and practice skills for each of the eight MBSR/MBCT sessions. We will pay attention to nurturing specific qualities associated with mindfulness – such as a present-moment-directed focus, an awareness that represents an inner and outer listening, and a compassionate stance that incorporates a willingness to meet our teaching edges with generosity and kindness. This training offers the time to nurture these qualities through silent mindfulness practice, through simulated patient-teacher encounters, discussion and personal supervision from the retreat leaders.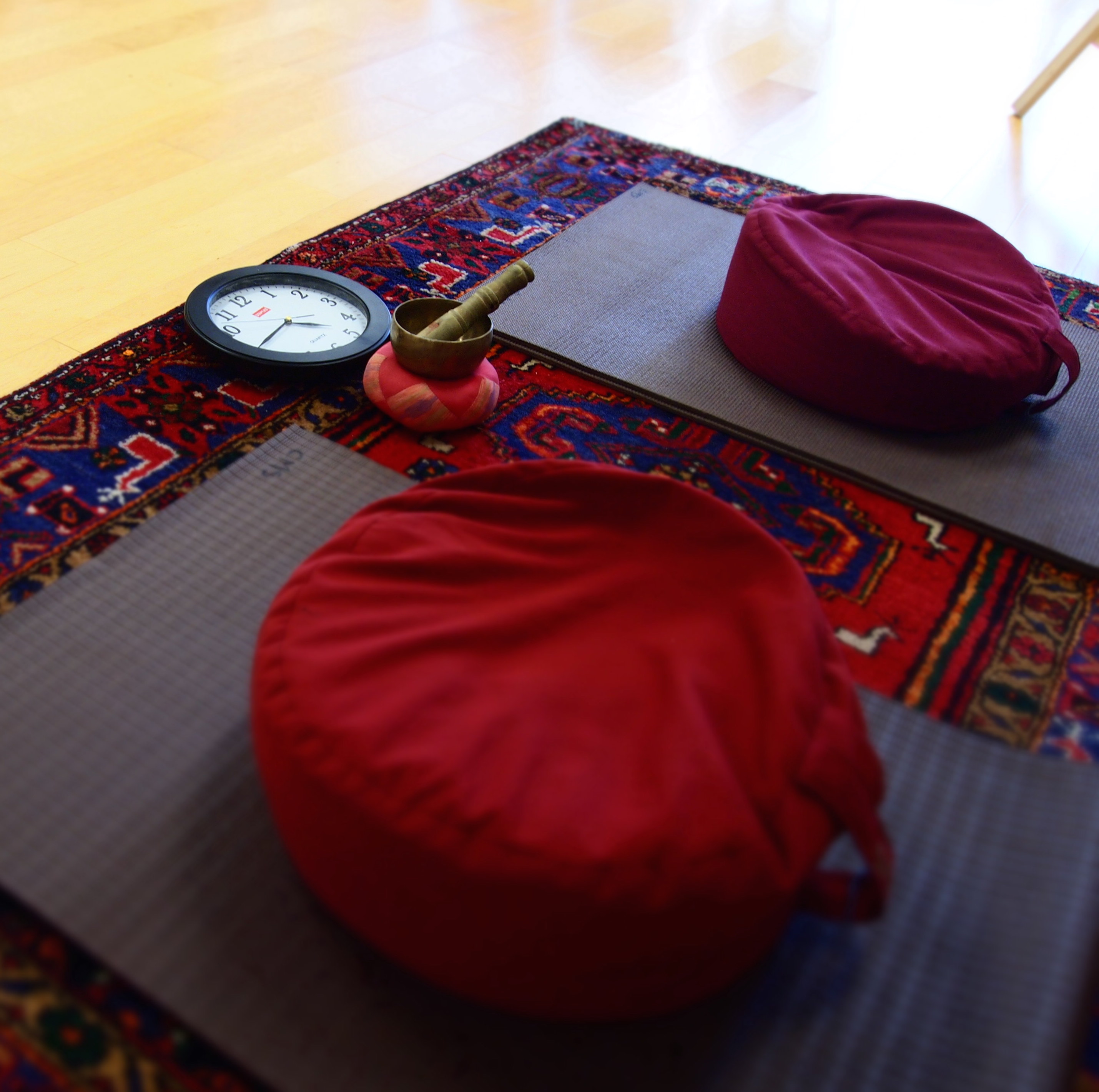 Who Should Attend
MBSR and MBCT facilitators who meet the following prerequisites:
• Advanced degree in a health-related or social services field
• Personal on-going mindfulness meditation practice
• Participation in an 8-week MBCT and/or MBSR program
• Attendance at a 6-day professional MBSR training and/or a 5-day professional MBCT training
• Teaching experience; the facilitation of a minimum of 3 MBSR or MBCT groups before the start of the 5-day advanced training
• Participation in periodic residential formal silent mindfulness meditation retreats (annual is preferred)
Apply Before Registering
If you have not already been accepted into one of The Centre's Facilitation Certificates, please apply here.
Timing: 35 in-class hours
Fee: Varies based on retreat location and your choice of single or double accommodation
Payment, cancellation and refund policies
I have experienced the tendency to slide into "doing" as facilitation of MBCT becomes my profession.  The Advanced TTI brings the "being" back into the delivery.  This course should be a regular part of our practice!
Laura Lee Copeland MD
Participants Will Learn
• To demonstrate proficiency in embodying present-moment-directed skills
• To identify the components and characteristics of the delivery and practice of inquiry
• To describe how mindfulness offers a radical perceptual shift for approaching difficult modes of mind and moods and creates a platform of self-compassion for the client
• To describe the theme, rationale, intention and practice skills embedded in the MBSR/MBCT programs
• To articulate appropriate professional and personal ethics

What To Expect
You can expect to spend some periods in silence and others in active discussion and interaction. The course will follow a concentrated schedule, starting at 7am and ending at 9pm each day. Registrants will not be provided with a detailed agenda beforehand; instead the schedule and time breakdown will be addressed at the opening session of the retreat.
I appreciated the chance to meet other teachers from across North America in this intimate retreat setting and learning the shared and distinctive challenges we face in our various regions and contexts. We were introduced to intensive practices that offered personal and professional insights. In this respect, this training deepened my own mindfulness practice, not just my ability to teach mindfulness.
Seonaigh MacPherson, Ph.D.
No upcoming offerings of this program are currently scheduled.
Please check back later or contact us.