Barry Watson - Co-Chair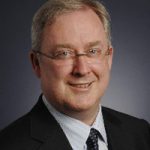 Barry Watson is the President and CEO of Environics Research. In addition to his management and strategic responsibilities, his activities currently involve socio-cultural research as part of Environics' Social Values practice. Dr. Watson is a frequent speaker at seminars and conferences, and regularly briefs senior officials in government and industry on current and emerging issues. He serves as president of the Marketing Research and Intelligence Association (MRIA). He is a past-president of the Canadian Association of Market Research Organizations (CAMRO), and a past-director of the Canadian Survey Research Council (CSRC). He is president of the International Research Institutes based in Switzerland and is also a member of ESOMAR, the World Association of Marketing Research. Dr. Watson holds the Marketing Research and Intelligence Association's Certified Marketing Research Professional (CMRP) designation, and a PhD in environmental studies from Pennsylvania State University.
Nicholas Parker - Co-Chair and Treasurer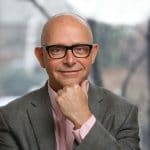 Nicholas Parker has pioneered sustainable venturing ideas and initiatives around the world for decades. He's currently Chairman of Parker Venture Management Inc. through which he makes catalytic investments (presently in solar fintech and analytics) and provides strategic advisory services, particularly to private wealth holders. Nicholas is also Founding Managing Partner of Global Acceleration Partners Inc. ("GAP") a financial enterprise accelerating cross-border deployment of technologies and business models into emerging economies, especially China. In recent years, Nick's contribution to advisory boards includes the Asia Pacific Foundation of Canada, Singapore Economic Development Board, Premier's Climate Change Advisory Panel, the Blue Economy Initiative, Network for Business Sustainability (academic research), Centre of Excellence for Commercialization of Research, Purpose Capital and the Clinton Global Initiative where he was principal energy and climate advisor. Nick earned a BA Tech, Hons. (Carleton University, Ottawa), an MBA in International Business (City University, London), and is a Fellow of the Royal Society for the Arts, Manufactures and Commerce (RSA). He's authored or edited many publications and articles related to cleantech, finance and international business, starting with Investing in Emerging Economies in 1993, co-published by The Economist and the International Finance Corporation. Nick's an active mindfulness practitioner, keen swimmer, soccer fan, outdoor enthusiast and happy parent.
Barry Boyce - Secretary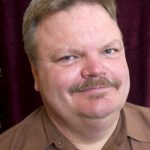 Barry Boyce is a longtime professional writer, editor, and trainer specializing in applications of mindfulness and awareness to everyday life, Barry is the editor of The Mindfulness Revolution and served as the developmental editor for Congressman Tim Ryan's books, A Mindful Nation and The Real Food Revolution. From 2008 to 2012, he wrote for the "Mindful Society" department of Shambhala Sun magazine. He is also coauthor of The Rules of Victory, an extended commentary on Sun Tzu's Art of War.
Eithne McCredie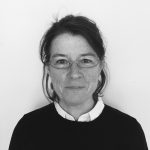 Eithne McCredie
is the publisher (and co-founder) of International Architecture & Design magazine. Prior to that, she consulted on numerous Canadian magazines, conducted seminars and lectures on the business and marketing of magazines with The Department of Canadian Heritage, Magazines Canada, The Alberta Publishers Association, The British Columbia Association of Magazine Publishers and The Manitoba Magazine Publishers Association. Eithne obtained an honours degree in Political Science from The University of Toronto. She was the first recipient of the Circulation Management Association of Canada's scholarship and completed the Stanford University Professional Publishing Program in 1990.
Joanne McLean - Member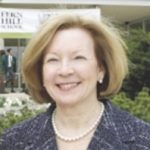 Joanne McLean 
is a life-long educator, entrepreneur and philanthropist who has channeled her passion for teaching into a 40-year career dedicated to education. She has a wide-range of teaching experience in both the public and private school sectors in the U.S. and Canada, including single-gender, co-educational and Montessori schools. A leader in education, Mrs. McLean applied her diverse experience in developing and creating unique educational programs, and successfully co‐founded Fern Hill School in 1982.  Mrs. McLean's commitment to education extends well beyond the management and operation of her schools. As an active member of the community, she participates in local, national and international charity events and contributes time, resources and money to various causes.
Mrs. McLean holds a Bachelor of Arts from Bishop's University, a Diploma in Education from McGill University, a Bachelor of Education from the University of Toronto, and is a Fellow of The RSA (Royal Society for the encouragement of Arts, Manufactures and Commerce).
Ana Serrano - Member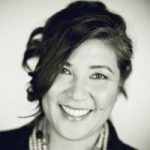 Ana Serrano 
is the Chief Digital Officer of the CFC and Founder of CFC Media Lab, the world-renowned and award-winning institute for interactive storytelling created in 1997. With her visionary direction and digitally-forward approach to organizational growth, Serrano is driving the digital transformation of the CFC into a unique blend of talent, product and company accelerator and creative production house.
To date, Serrano has directed the development of over 130 digital media projects, mentored over 50 start-ups, and produced some of Canada's seminal works in interactive media. Serrano has received numerous awards from the digital media, film, and theatre industries in both Canada and the U.S., including a DigiAward for Visionary of the Year, a Best Canadian Feature Film Award from the International Reel Asian Film Festival for her own transmedia production Prison Dancer: the Musical, and a Jim Blackaby Ingenuity Award for Body/Mind/Change. She is an adjunct professor at OCADu, an Executive Member of the International Academy of Digital Arts & Sciences (IADAS) which presents the Webbys, and frequently speaks at digital media and film festivals around the world about the creation and business of digital entertainment.
Tita Ang-angco - Member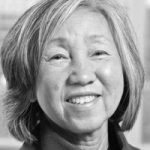 Tita Ang-angco is the co-founder of The Centre for Mindfulness Studies. She worked with the Ontario Public sector for many years as a senior manager in several ministries, including the Health, Housing and Management Board. She has been an active volunteer in the area of social housing having organized the funding and development of two not-for-profit housing developments in the GTA. She was Chair of the Homes First Society from 1995 to 2001 where she stabilized the operational and financial standing of the organization and created the Homes First Foundation, a fund-raising agency arm of the Society. Since then, she has been involved in several volunteer start-up ventures. She has received extensive training in mindfulness, Buddhist psychology and yoga.