Inquiry is the practice of asking a question to investigate our experience. It is at the heart of mindfulness-based programs. 
Inquiry has been referred to as the heart of mindfulness-based program because it is such an essential part of this modality. It is the most difficult practice to learn yet it is vital for those wishing to facilitate mindfulness groups.
This course will examine the principles and practices of mindful inquiry as they pertain to therapeutic mindfulness. We will explore this process through its application to the direct experience of mindfulness meditation practices. Moving between didactic and experiential sessions, we will examine the use of inquiry both personally and professionally as it relates to increasing the capacity to regulate affect and attention. Participants will develop the ability to use inquiry to better meet the needs of the group when facilitating MBPs.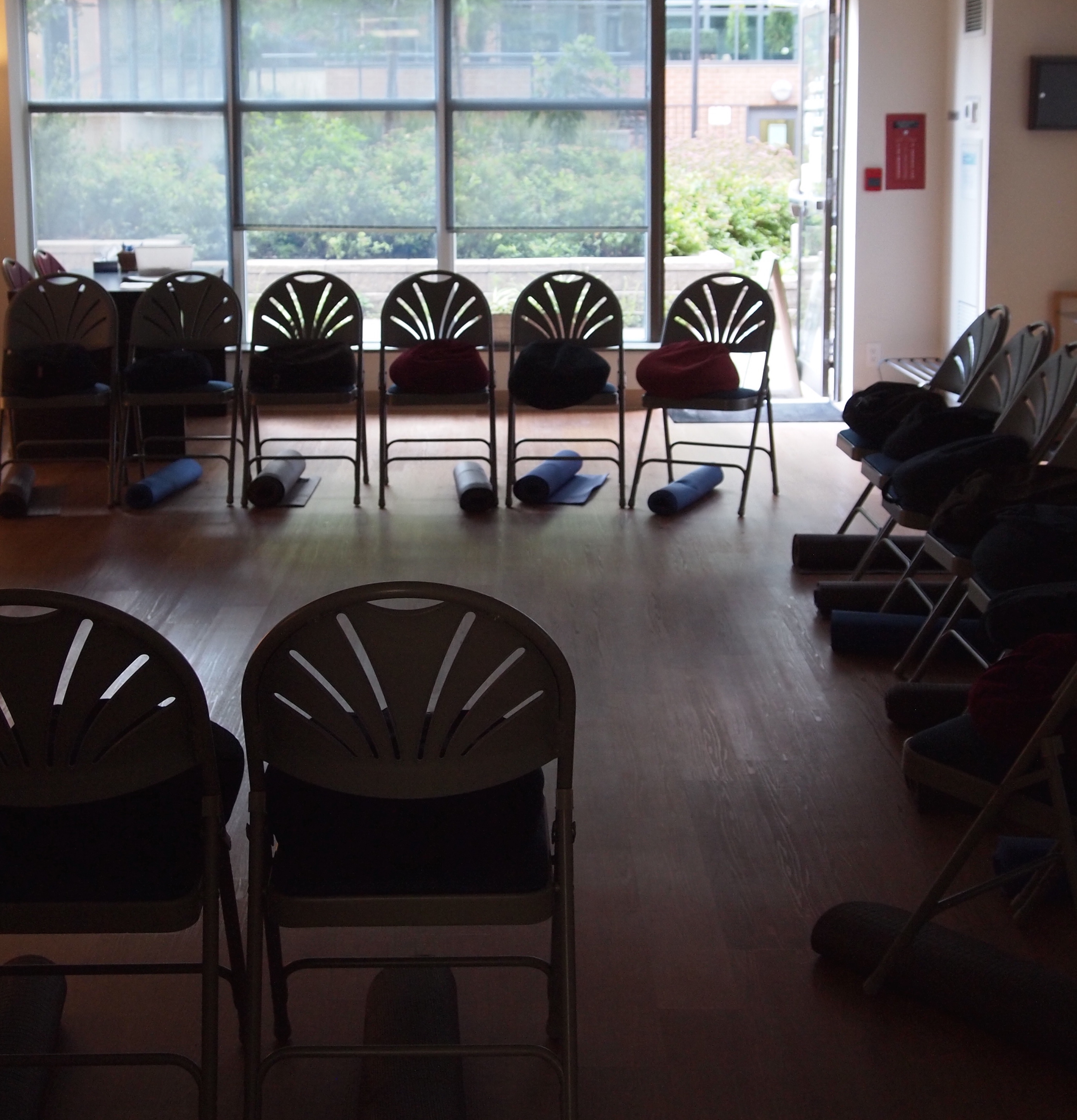 Who Should Attend
It is highly recommended that participants have facilitated at least one Mindfulness-Based Program (MBP) and/or received mentorship prior to taking this course.**
How many Continuing Education Credits (CECs)?
Timing: 12 in-class hours
Inquiry essentials is in equal parts, the most challenging and exciting part of MBCT program. The information I received in this module helped bridge my understanding of how the principles of mindfulness meet with cognitive behavioural therapy. The in-class meditation practices and discussions provided an experiential understanding that moved me beyond the theory and intellectual understanding. I was able to grasp clearly the use of inquiry in my personal practice as well as with my clients as a facilitator of the MBCT program.
Learning Objectives
To gain skill, comfort, and confidence with the process of inquiry through direct experience and feedback
To know how to use the three layers of inquiry and to be able to move beyond them into a dynamic use of present-moment orientation and embodied practice
To know how to apply theoretical frameworks, including some Buddhist and contemporary psychological models,

 

to the delivery of inquiry 
To learn the difference between post-practice experiential inquiry and the conceptual inquiry used in the cognitive exercises and home practice review
** For those enrolled in the Centre's MBCT or MBSR training pathways, a prerequisite for Inquiry Essentials is the facilitation of at least 1 MBP. For most trainees, this means the completion of your first round of mentorship. If you have not yet completed your first round of mentorship, the recommendation of your Centre-Approved Mentor is required.
Recommended Readings
MBCT: Mindfulness-Based Cognitive Therapy: Embodied Presence & Inquiry in Practice by Susan Woods, Patricia Rockman, Evan Collins
– purchasable via the publisher New Harbinger or Chapters-Indigo or Amazon.ca
MBSR: Mindfulness-Based Stress Reduction: Protocol, Practice, and Teaching Skills by Susan Woods & Patricia Rockman
– purchasable via the publisher New Harbinger or Chapters-Indigo or Amazon.ca
Please note that, even if you teach mindfulness-based programs other than MBCT/MBSR, these books have a number of chapters that are directly related to Inquiry and to other aspects of teaching mindfulness.
Upcoming Courses
Start:
Thursday, March 10, 2022