Inquiry is the practice of asking a question to investigate our experience. It is at the heart of mindfulness-based programs. This is the final module of our MBCT & MBSR Facilitation Certificate Programs.
Inquiry is the practice of asking a question to investigate our experience. It has been referred to as the heart of mindfulness-based program because it is such an essential part of this modality. It is the most difficult practice to learn yet it is vital for those wishing to facilitate mindfulness groups.
This two-day course will examine the principles and practices of mindful inquiry as they pertain to therapeutic mindfulness.
We will explore this process through its application to the direct experience of mindfulness meditation practices. Moving between didactic and experiential sessions, we will examine the use of inquiry both personally and professionally as it relates to increasing the capacity to regulate affect and attention. Participants will develop the ability to use inquiry.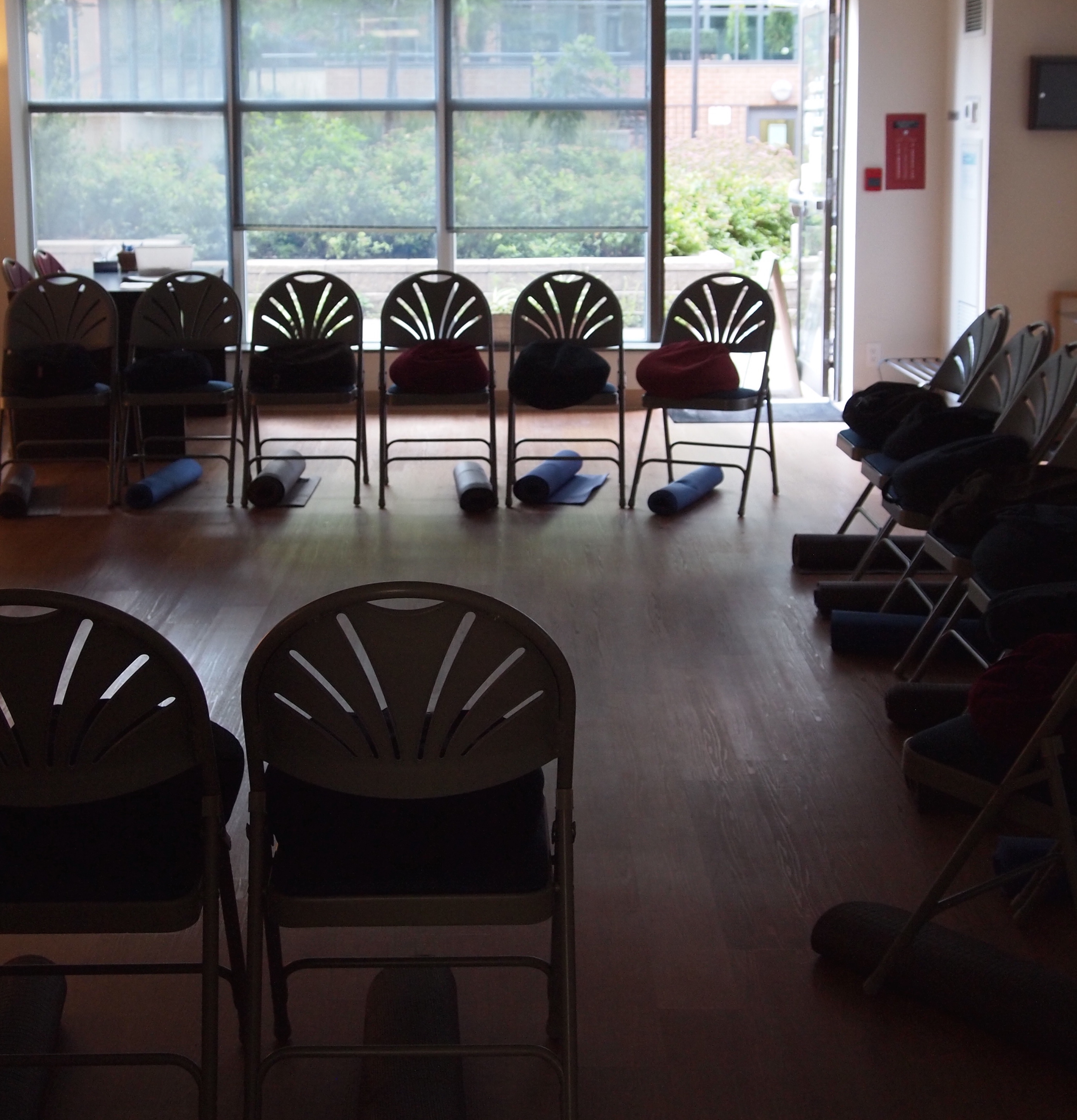 Who Should Attend
It is highly recommended that participants have facilitated at least one Mindfulness-Based Intervention (MBI) group and/or received mentorship prior to taking this course.

Apply Before Registering
If you have not already been accepted into one of The Centre's Facilitation Certificate Programs, please apply here
Continuing Education Credits (CECs)
This 3-credit-per-hour Group Learning program has been certified by the CFPC for up to 39 Mainpro+ credits. It is also approved for up to 12.5 CECs by the CPA, for up to 12 CECs by the CCPA, and for up to 12 CECs by the OACCPP.
Timing: 12 in-class hours
Inquiry essentials is in equal parts, the most challenging and exciting part of MBCT program. The information I received in this module helped bridge my understanding of how the principles of mindfulness meet with cognitive behavioural therapy. The in-class meditation practices and discussions provided an experiential understanding that moved me beyond the theory and intellectual understanding. I was able to grasp clearly the use of inquiry in my personal practice as well as with my clients as a facilitator of the MBCT program.
A preview of Patricia Rockman's MD presentation on Inquiry

Upcoming Courses
Start:
Thursday, October 29, 2020