Executive Director - Barry Patterson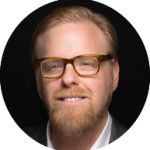 Barry joined us first as a consultant then as our Director of Communications, Business Services, and Strategy working closely with all of our stakeholders to help build a new brand strategy for The Centre. He is very passionate about the important work that the Centre does to help individuals and communities nurture or regain their well-being. He has more than 20 years of experience working in leadership roles within the public, private and not-for-profit sectors. Recently, as President of CMU College where he led the institution in creating a new strategic plan focused on a new curriculum, building a new campus and developing strategic partnerships. Previously, Barry worked at Emily Carr University, the Canadian Film Centre, CBC Television, Astral Media and Famous Players where he developed multi-award winning campaigns focused on launching and revitalizing brands, enhancing reputation and strategically building organizational success. He has volunteered with The Centre, ReBoot Canada, and the DemocracyXchange Summit.
barry@mindfulnessstudies.com
Director of Education and Clinical Services, Co-Founder - Patricia Rockman, MD CCFP FCFP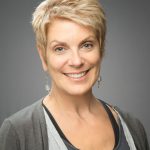 Patricia is a Family Physician with a focused practice in mental health. She is an associate professor at the University of Toronto, department of Family and Community Medicine, cross appointed to Psychiatry. She initiated and chaired the Ontario College of Family Physicians, Collaborative Mental Health Care Network for a decade and continues to act as a mentor to Family Physicians delivering mental health care. She has extensive experience training healthcare providers in Stress Reduction, CBT, Mindfulness-based practices and other related areas. She maintains a private clinical practice and runs Mindfulness-Based Cognitive Therapy groups. She maintains both a personal meditation and yoga practice.
Managing Director - Laurie Arron, JD MBA B.Comm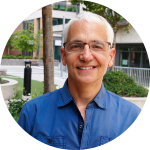 Laurie is a former real estate developer and lawyer, was the Director of Advocacy for national LGBT advocacy group Egale Canada and National Director of Canadians for Equal Marriage, as well as the Executive Director of the Green Party of Canada and the Program Director for the Community Power Fund. He founded Discover Mindfulness, a non-profit supporting mindfulness in schools. Laurie is responsible for the Centre's finance, corporate services and development.
laurie@mindfulnessstudies.com
Associate Director, Community Services - Marija D. Miskovic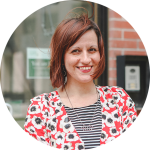 Marija has over 10 years of international experience managing diverse cultural, community, and multimedia projects. She holds a MA in both project management and anthropology, and has spent most of her professional career working for non-profits immersed in varied fields such as minority rights, youth empowerment, community development, and social justice.
She believes in the power of community, the synergies of connection, and the potentials of collaboration to ignite social change.  As Associate Director of Community Services at The Centre, she is passionate about bringing mindfulness programs to marginalized communities in Toronto and beyond.
In her free time, Marija enjoys traveling the globe with her husband, going to concerts and theatre shows, riding her bike, and finding hidden treasures in thrift stores.
Contact for inquiries regarding: our community program offerings, non-profit program collaborations, and grant applications.
marija@mindfulnessstudies.com
Program Manager, Education & Clinical Services - Jennifer Jeffery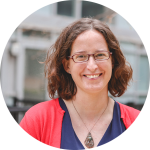 Jennifer plans and schedules all of the Centre's personal and professional development program offerings and manages external retreats, intensives, and satellites. She coordinates with faculty on curriculum development, assists with course accreditation, and helps administer the Centre's mentorship program. Mindfulness is a constant struggle for Jennifer, especially in the workplace setting, but she gets regular reminders from her 'fur family' (dogs are especially committed to the practice). In her free time, she's playing trivia, trying to bake and knit, escaping the city, or rooting for her favourite football team – TFC!
jennifer@MindfulnessStudies.com
Client Services Coordinator - Cassandra Cornacchia, MSW, RSW
Cassandra supports clients with the process of embarking on any personal or professional program at the centre.  She coordinates the bursary/referral program, the professional development program and the volunteer team.   Cassandra is as a Mindful Self-Compassion Teacher in Training.  With a background in social work and environmental studies, and as a dedicated practitioner of yoga and mindfulness, she is committed to sharing presence, resourcefulness and care.  She believes that global change begins with personal change and sees mindfulness as a bridge to more peaceful planet.
Community Engagement Coordinator - Jeremy Finkelstein RP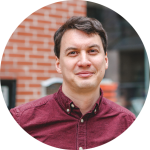 As Community Engagement Coordinator, Jeremy has dedicated himself to cultivating a mindfulness community both in-person and online. Jeremy believes a community can boost one's practice while simultaneously supporting those around them.
Jeremy is not only the Community Engagement Coordinator but also an MBSR facilitator for The Centre Mindfulness Studies, Mindfulness Everyday and his own psychotherapeutic mindfulness support group, Mindful Living.
Supervisor, Operations - Mylène Séguin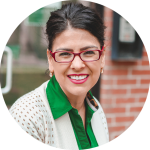 As Operations Supervisor, Mylène is a front-line point of contact and support for clients and faculty. From addressing daily inquiries and preparing course material, to program registration and logistics, she strives to provide the best possible experience for all clients while keeping faculty well-informed. Her attention to detail coupled with passion for service helps to ensure effective program delivery and evaluation. She has a continued interest in the subject of the mind and body as it relates to stress and physical pain. Outside of work, she enjoys doing yoga, Pilates, reading and spending time with her husband and furry companions.
mylene@mindfulnessstudies.com
E-Learning and IT Specialist - Theo Amory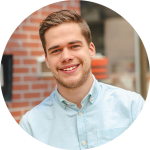 Theo coordinates both professional and clinical online programs.
With a background in Communications and Event Planning, Theo also oversees the Centre's various ventures and ensures that the scope and direction of each project is on track. Mindfulness is a central part of his life and he is currently in the process of becoming mindfulness facilitator.
Outside of work, Theo has a passion for writing poetry.
Communications and Marketing Associate - Michelle Ragno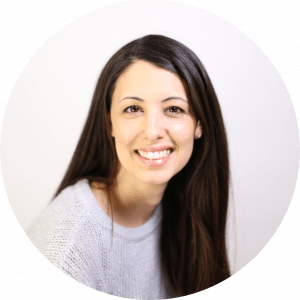 Michelle manages communications and marketing initiatives, develops digital assets, oversees media relations and social media, and designs core organizational materials. Michelle holds a Bachelor of Commerce in Marketing & Consumer Studies from the University of Guelph, as well as a post-graduate certificate in International Project Management. Michelle is a yoga teacher and absolutely loves being in nature and biking around the city.
michelle@mindfulnessstudies.com
Finance Coordinator - Kat Estacio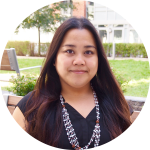 Kat's versatility has enabled her to learn the in's and out's of the centre's operations. She currently focuses her work around supporting finance and administration, with occasional dabs of graphic design and visual communication. Outside of her responsibilities at the centre, she turns to mindfulness to enhance her growth as a 
multi-faceted creative projects manager, percussion and experimental musician, and visual artist. Contact her for inquiries regarding: invoicing and payments.
kat@mindfulnessstudies.com
Partnership Lead, Community Program - Leysa Cerswell Kielburger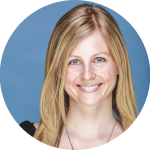 Leysa has the pleasure of working with our extraordinary Community Program partners to increase mental health capacity and access to community-based mental health care. Mindfulness is an important part of this work and supports a strengths-based approach in community mental health care. When not at work, Leysa can be found reading, writing, traveling, and spending time with family.
leysa@mindfulnessstudies.com
Community Program Coordinator - Christine Bilinski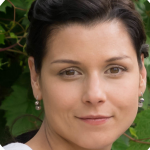 Christine was drawn to the mission of The Centre for Mindfulness Studies and is excited to be a part of such important work at the intersection of mindfulness and mental health. As part of Community Program, she develops and delivers mindfulness-based programming to marginalized communities across the city of Toronto and beyond.
Mindfulness is at the core of Christine's work, which is grounded in her longstanding personal journey as a meditator and her interest in the mind body connection. She comes to this work with a background in the human services and brings a passion for aiding the empowerment of individuals and interacting with diverse communities. In her free time, Christine is an outdoor enthusiast with a budding interest in sailing.