Director of Community Services - Tita Ang-angco, M.Ed BA Psych.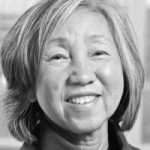 Tita worked with the Ontario Public sector for many years as a senior manager in several ministries, including the Health, Housing and Management Board. She has been an active volunteer in the area of social housing having organized the funding and development of two not-for-profit housing developments in the GTA. She was Chair of the Homes First Society from 1995 to 2001 where she stabilized the operational and financial standing of the organization and created the Homes First Foundation, a fund-raising agency arm of the Society. Since then, she has been involved in several volunteer start-up ventures. She has received extensive training in mindfulness, Buddhist psychology and yoga.
Director of Education and Clinical Services - Patricia Rockman, MD CCFP FCFP
Patricia is a Family Physician with a focused practice in mental health. She is an associate professor at the University of Toronto, department of Family and Community Medicine, cross appointed to Psychiatry. She initiated and chaired the Ontario College of Family Physicians, Collaborative Mental Health Care Network for a decade and continues to act as a mentor to Family Physicians delivering mental health care. She has extensive experience training healthcare providers in Stress Reduction, CBT, Mindfulness-based practices and other related areas. She maintains a private clinical practice and runs Mindfulness-Based Cognitive Therapy groups. She maintains both a personal meditation and yoga practice.
Director of Research - Patricia Baranek, PhD MA BSc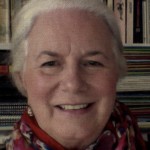 Patricia is an independent health policy and research consultant and is an adjunct assistant professor in the department of health policy, management and evaluation at the University of Toronto. Her background includes research, planning, evaluation, and administration in both the academic and the provincial and federal government sectors. Her areas of expertise include policy development and evaluation in health services delivery, mental health, health human resources, home care and long-term care. She is widely published in health care and criminal justice. Her volunteer work includes homelessness in Canada, post-secondary education in developing countries, and abandoned children in Africa.
Director of Finance and Development - Laurie Arron, JD MBA B.Comm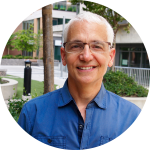 Laurie is a former real estate developer and lawyer, was the Director of Advocacy for national LGBT advocacy group Egale Canada and National Director of Canadians for Equal Marriage, as well as the Executive Director of the Green Party of Canada and the Program Director for the Community Power Fund. He founded Discover Mindfulness, a non-profit supporting mindfulness in schools. Laurie is responsible for the Centre's finance and development.
laurie@mindfulnessstudies.com
Director of Client Services - Karen Sutherland MSW RSW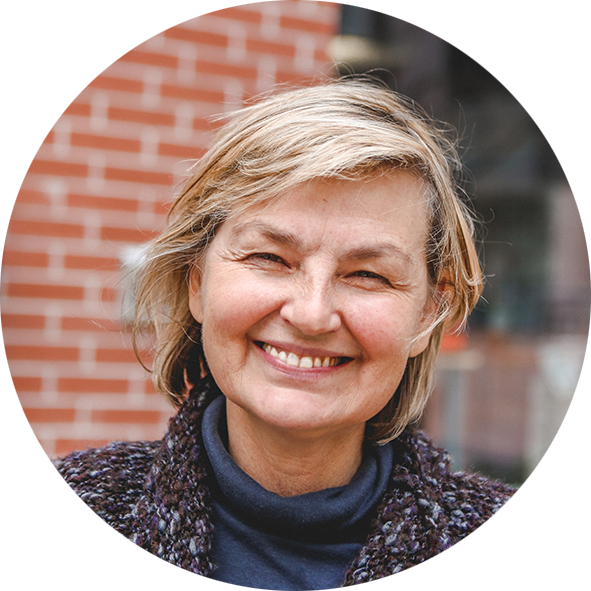 Karen Sutherland is the Director of Client Services with the Centre for Mindfulness Studies. Karen's mindfulness practice began when she took an 8-week  MBCT program on offer at Carleton University while she was in graduate school in 2012.  Her interest had been primarily professional – what happens in a program and would it be helpful in a clinical context? – and secondarily personal – how might it be beneficial?  What she found, and it was transformationally helpful,  was that the MBCT program and related home practice dramatically reduced her deep-rutted tendency to ruminate. Additionally, mindfulness practice seemed to add a depth of hue to life that she really appreciated. So, while she was intending on clinical practice when she went into social work, she found herself drawn deeply to contemplative traditions.  karen@mindfulnessstudies.com
Operations Manager - Jennifer Jeffery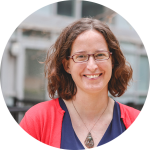 As Operations Manager, Jennifer schedules program offerings, manages the operations team, oversees course feedback and certificate programs, and coordinates with faculty on curriculum development. Mindfulness is one way she catches herself in repetitive thinking patterns and redirects her attention to the uniqueness of the present moment. In her free time, she's walking Robbie, playing trivia, escaping the city, or rooting for her favourite football team – TFC!
jennifer@mindfulnessstudies.com
Operations Coordinator - Jeremy Finkelstein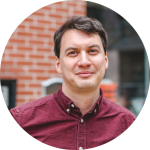 As Operations Coordinator, Jeremy has dedicated himself to assisting clients, colleagues, and faculty to spread mindfulness into the world. From general inquiries to program registration, he's happy to help. Jeremy believes mindfulness is a gateway to awareness, care, and compassion, for both self and others.
Jeremy is not only the operations coordinator but a mindfulness-based facilitator for The Centre Mindfulness Studies, Mindfulness Everyday and his own psychotherapeutic mindfulness support group, Mindful Living.  For the few hours he is not dedicated to mindfulness, he likes to listen to music and comedy with his partner and cats…mindfully.
Program Coordinator - Mylène Séguin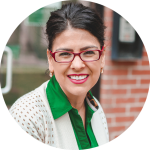 As Program Coordinator, Mylène is a front-line point of contact and support for clients and faculty. From addressing daily inquiries and preparing course material, to program registration and logistics, she strives to provide the best possible experience for all clients while keeping faculty well-informed. Her attention to detail coupled with passion for service helps to ensure effective program delivery and evaluation. She has long studied the relationship between the mind and the body, and tuning into the breath, bodily sensations and thoughts are part of her regular mindfulness practice. She also incorporates self-compassion and kindness towards others in her daily meditation.
Her days would not be complete without injecting doses of humour about life and her surroundings while eliciting laughter from her colleagues. Outside of work, she enjoys doing yoga, Pilates, reading and baking. She most loves spending time with her husband, dog and cat.
mylene@mindfulnessstudies.com
Client Services Coordinator - Theo Amory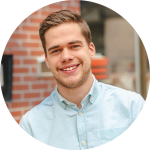 Theo coordinates program registration and logistics, and general inquiries.
theo@mindfulnessstudies.com
Communications Manager - Patricia S. Baron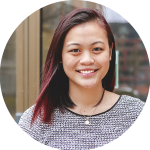 Patricia manages communications and marketing initiatives, develops digital assets and videos, oversees media relations and social media, and designs core organizational materials. Mindfulness is the practice at the intersection of her mental, physical, and spiritual pursuits. Patricia is an avid reader, an ambitious runner, and an aspiring writer.
patricia@mindfulnessstudies.com
Program Manager, Community Program - Marija D. Miskovic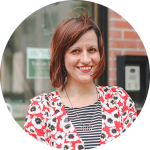 Contact for inquiries regarding: our community program offerings, non-profit program collaborations, and grant applications.
marija@mindfulnessstudies.com
Partnership Lead, Community Program - Leysa Cerswell Kielburger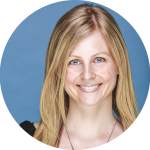 Leysa has the pleasure of working with our extraordinary Community Program partners to increase mental health capacity and access to community-based mental health care. Mindfulness is an important part of this work and supports a strengths-based approach in community mental health care. When not at work, Leysa can be found reading, writing, traveling, and spending time with family.
leysa@mindfulnessstudies.com
Finance Coordinator - Kat Estacio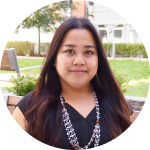 Kat's versatility has enabled her to learn the in's and out's of the centre's operations. She currently focuses her work around supporting finance and administration, with occasional dabs of graphic design and visual communication. Outside of her responsibilities at the centre, she turns to mindfulness to enhance her growth as a 
multi-faceted creative projects manager, percussion and experimental musician, and visual artist. Contact her for inquiries regarding: invoicing and payments.
kat@mindfulnessstudies.com
Mindful Mascot - Robbie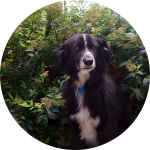 We hope you're okay with dogs! Robbie is our friendly mindful mascot who maintains regular office hours at the Centre (though he keeps out of the program rooms). Like most other dogs, Robbie can't help but live in the present moment. When he's not working, he likes going for long walks and swimming in Lake Ontario. To contact him, please contact his best friend Jennifer.