Mindfully Managing Anxiety and Uncertainty
Managing anxiety and uncertainty – living the life you want to live.
Do worry, anxiety, fear, and uncertainty limit what you do with your life?
Do you find yourself avoiding people and activities that are important to you?
Does your mind seem filled with overwhelming thoughts and emotions?
Do you want to build a toolkit of practical, short, and easy-to-use skills and techniques?
If so, this program is for you. 
This live online group, based on CBT and Acceptance and Commitment Therapy, will help you develop a new relationship to anxiety through learning new tools and skills for working more skillfully with anxiety to live the life you want to be living.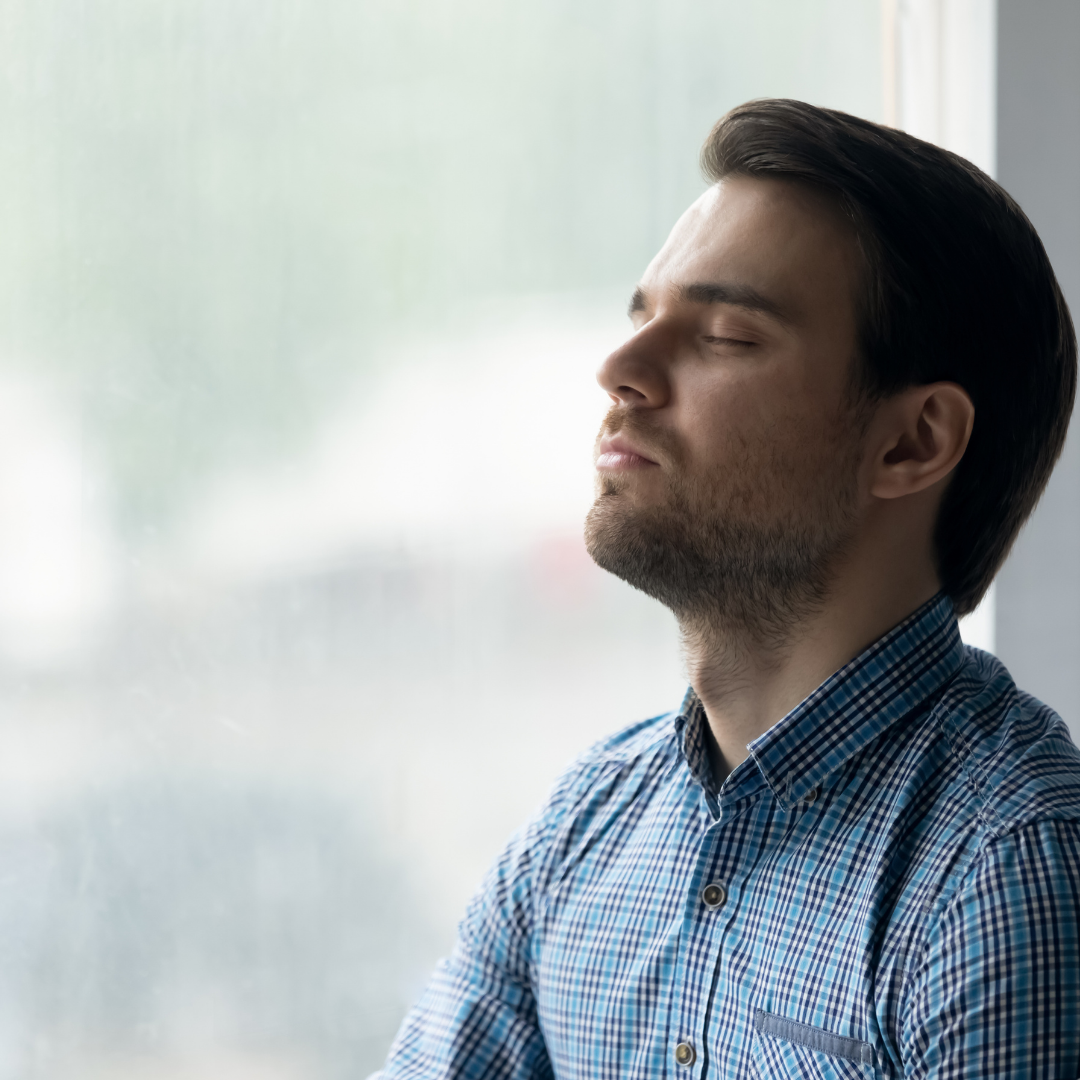 As a participant, you will gain:
An understanding of anxiety and how anxiety influences our lives

Practical and accessible tools and skills to help you "unhook" from the negative influences of anxiety and uncertainty

Approaches that support you in moving towards what you value in life
 Most third-party insurance plans cover the cost of this program. Learn more, click here.
This program is currently only available to participants in Canada.
If you're interested in taking this course but do not reside in Canada, or don't see a time that works for you, let us know! Fill out our interest list here.
Timing 
This program has 6 weekly online sessions of 2.5 hours each.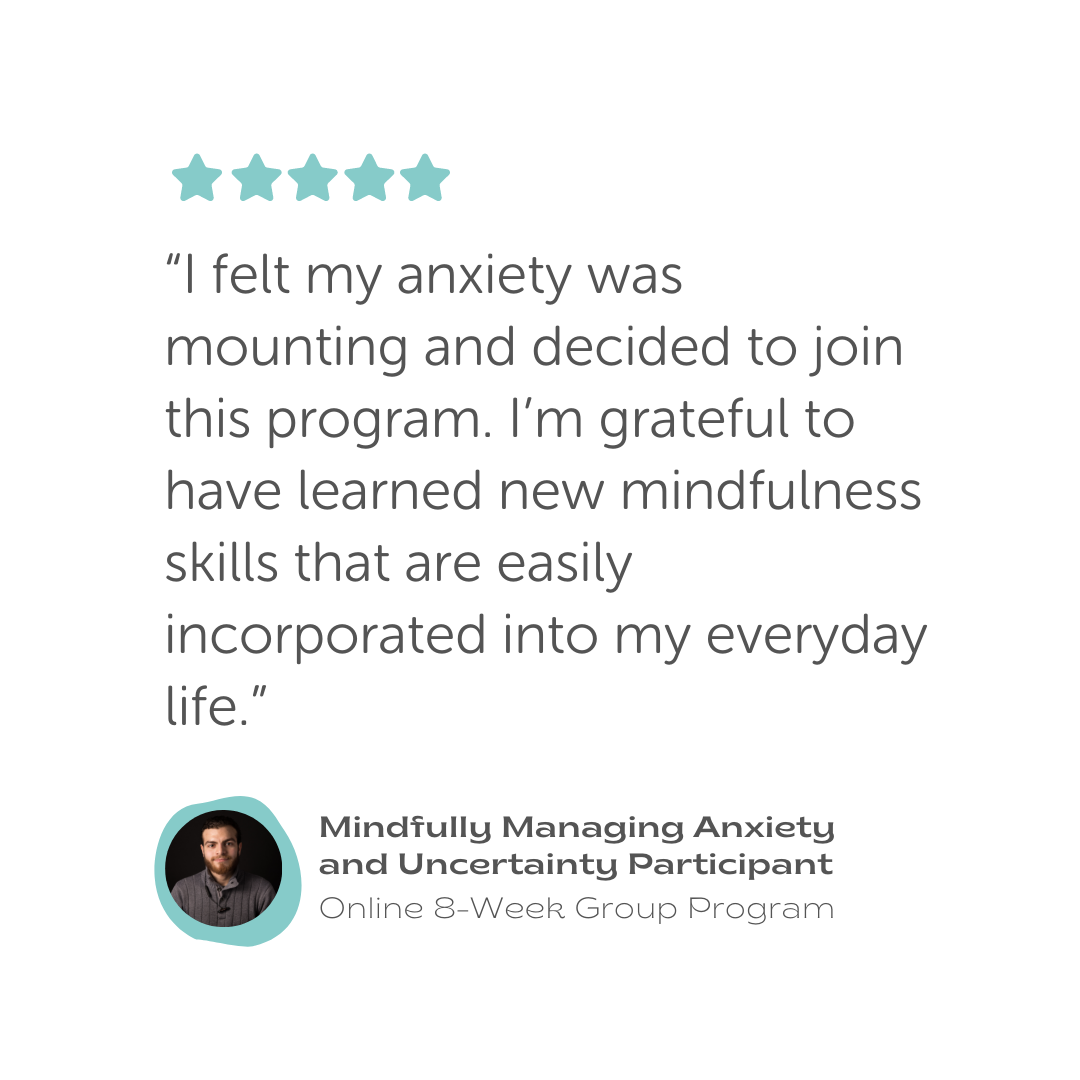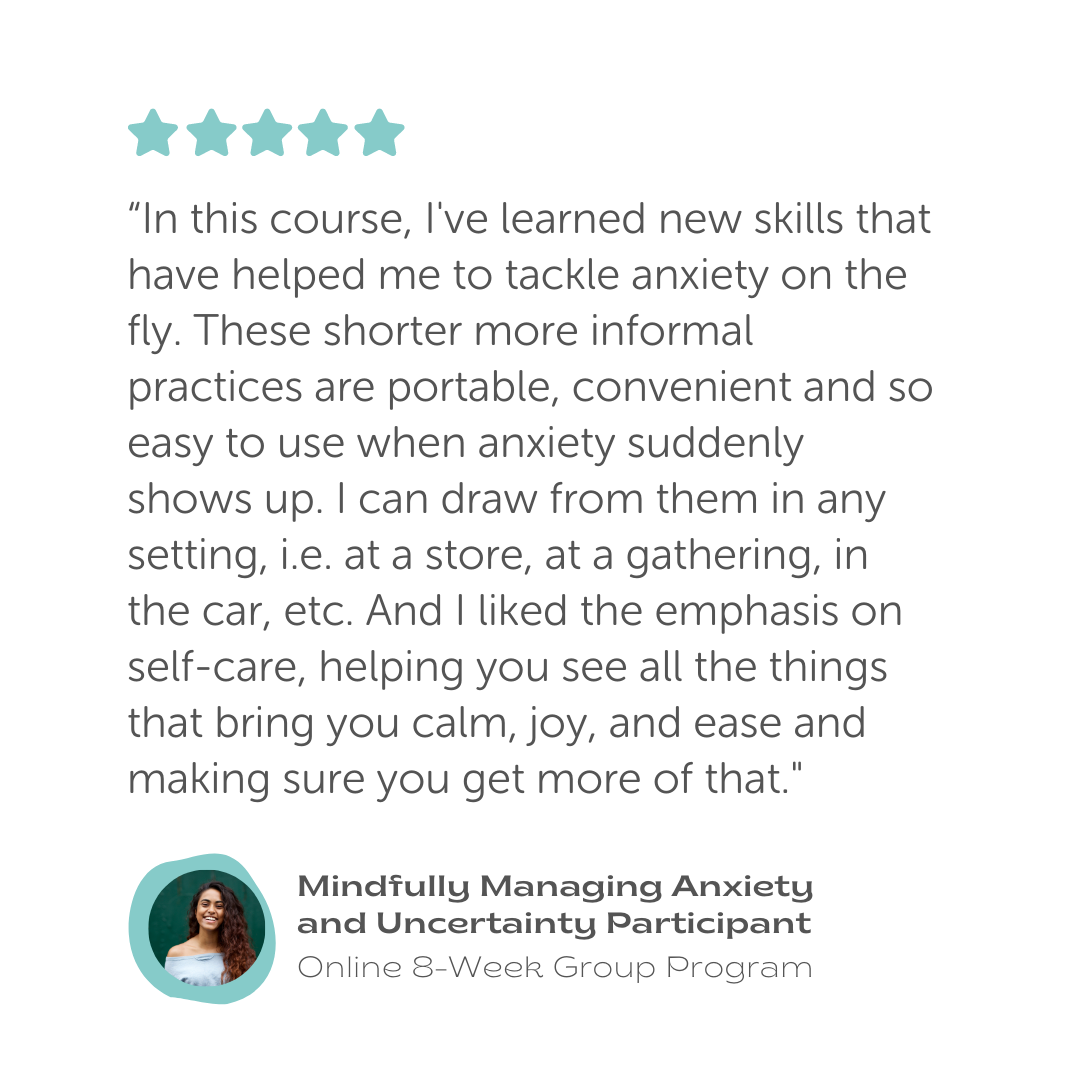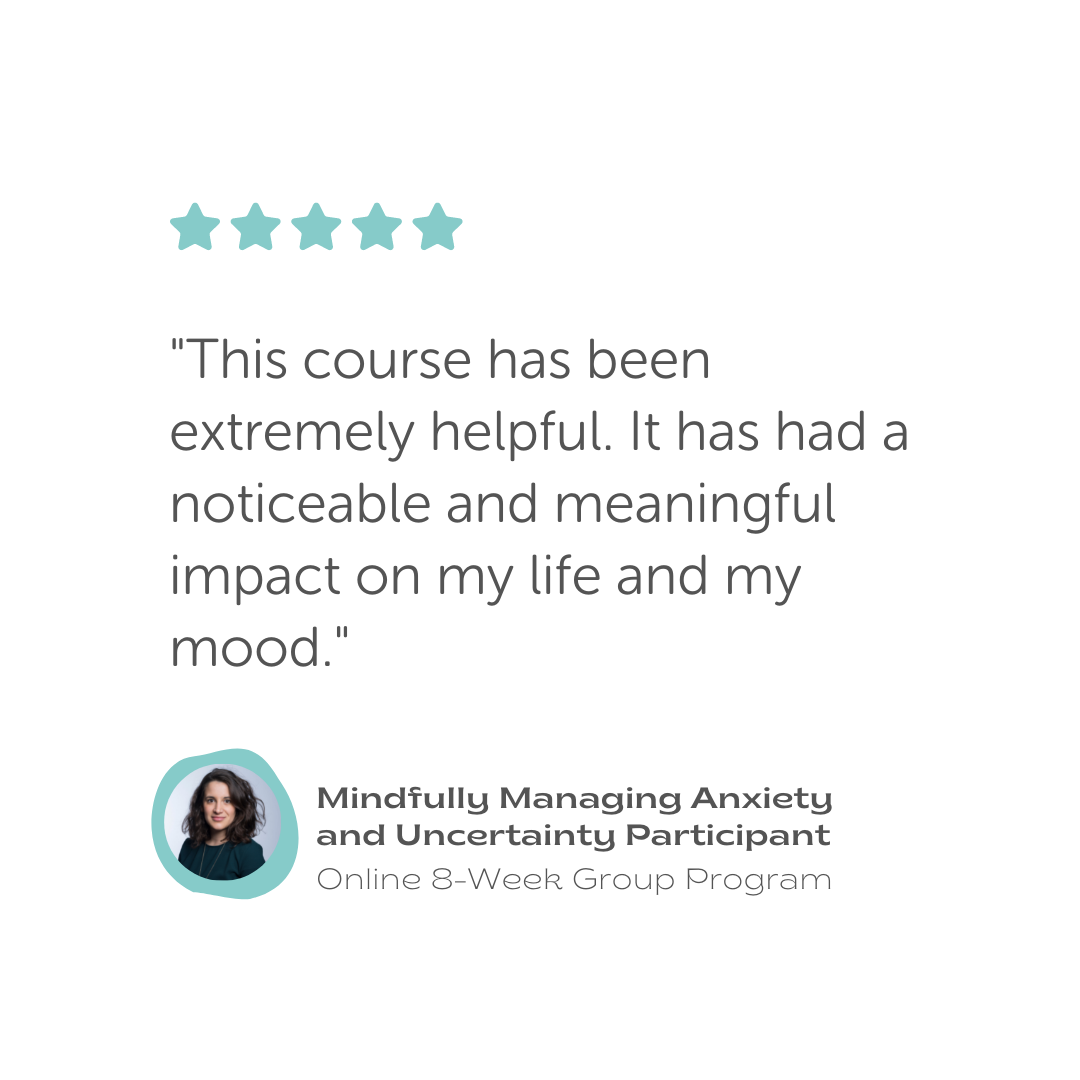 Upcoming Courses
Start:
Thursday, September 28, 2023