Mindfully-Informed Cognitive Behaviour Therapy
Learn to cope with current difficulties and stay well for the long term.
Mindfully-Informed CBT builds a set of skills that enables participants to interrupt dysfunctional thoughts and behaviours. With mindfulness as a backdrop, this 10-week program will focus on teaching participants the tools of CBT. After learning CBT, participants can become their own therapists by using what they've learned to address problems as they arise.
Cognitive Behaviour Therapy (CBT) is one of the most researched psychological approaches for a wide range of conditions, including depression and anxiety. This evidence-based group therapy explores the relationship between thoughts, emotions, behaviours and the body. While it is an awareness practice it is also a modality that develops skills and leads to changes in mood, anxiety, and behaviour.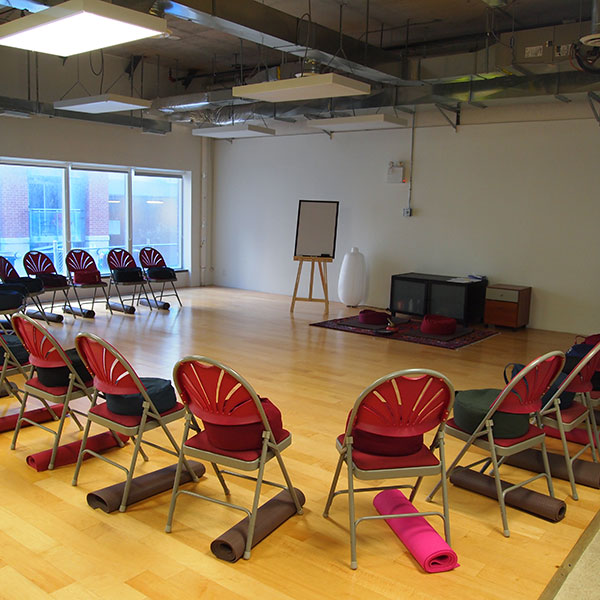 Who Should Attend
Individuals experiencing moderate anxiety/depression or with a history of depression. It is also recommended for MBCT graduates to increase their skill in using CBT tools to stay well. People interested in incorporating CBT into their existing treatment plan for other conditions may also attend upon referral.

Timing
10 weekly sessions of 2.5 hours each plus Orientation & Interview (11 weeks, 28 hours)
Participants Will Learn
• The CBT model and techniques to manage depression and anxiety
• To develop effective goals related to their issues of concern they want to work on
• To learn and engage in practices and homework related to their goals and difficulties, such as the Automatic Thought Record
• To understand underlying motivators of behaviour and develop CBT skills to become their own therapist
This as well as the MBCT course has been eye-opening, informative and helpful as my anxiety has been debilitating.
No upcoming offerings of this program are currently scheduled.
Please check back later or contact us.