Thank you Ontario Trillium Foundation!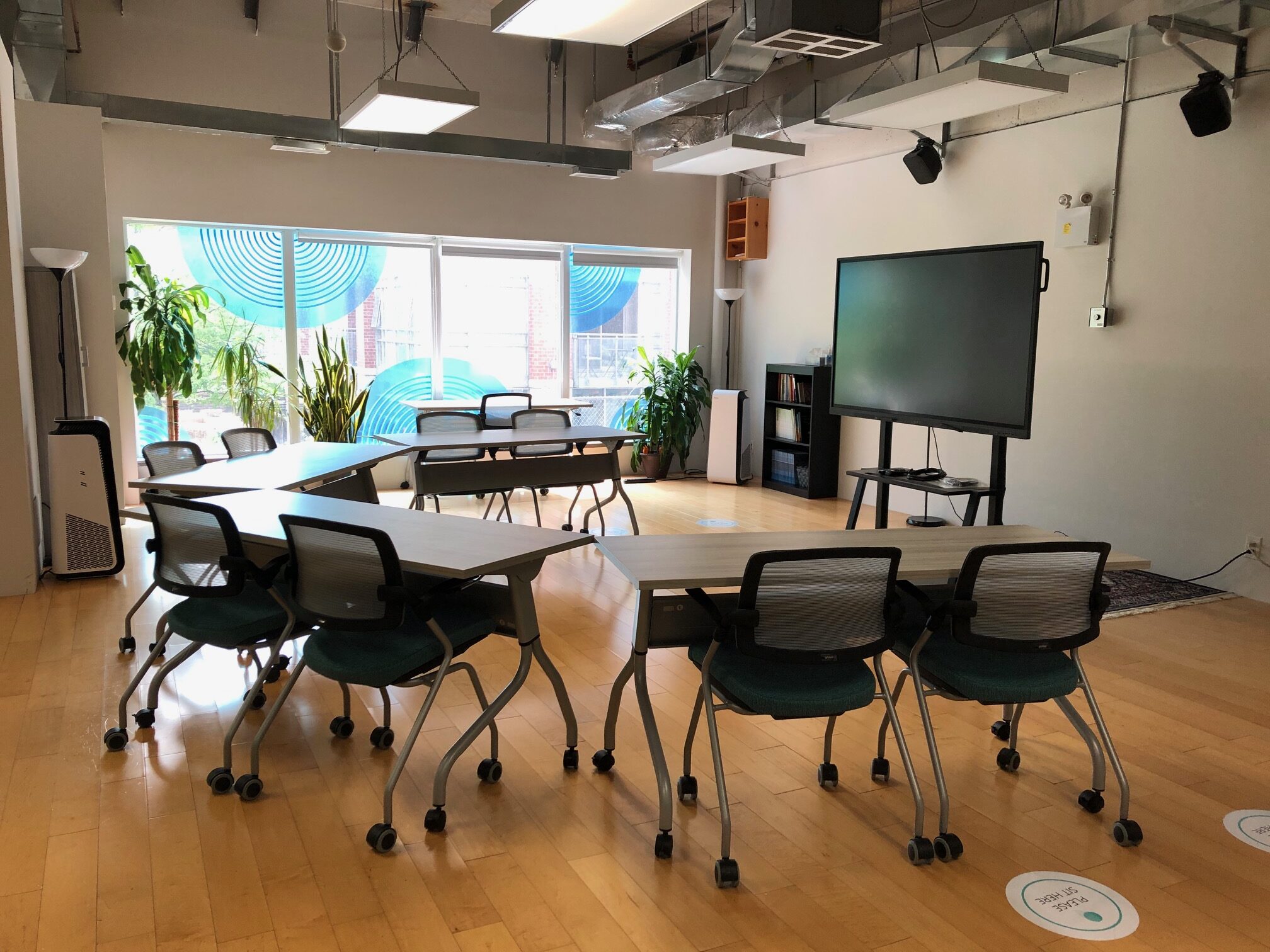 Thanks to the generous support of the Ontario Trillium Foundation's Resilient Communities Fund, the Centre for Mindfulness Studies was able to purchase new equipment and technology to make our main programming room equipped as a blended learning smart room community space, making our programs adaptable to different formats to service the needs of diverse clients in our community.
As part of the grant, the Centre's staff was trained on how to use the new smart room space for hybrid learning (in-person and virtual), and the room was equipped with specialized furniture and equipment which included air purifiers, with modular desks and chairs, to maintain the health and safety best practices during and post the pandemic.
We look forward to hosting hybrid mindfulness programs and professional development trainings in our new space!