Remembering Jon Harstone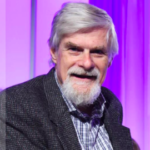 Jon will always be remembered for his outstanding contribution of making affordable housing accessible to those who need it the most; we at the Centre for Mindfulness Studies will remember him equally for his commitment to the provision of support services essential to the well-being of social housing communities. Our charity's mission is to provide affordable and accessible mental health services to mid and low-income individuals and underserved communities. The Centre launched in 2011 as a community-based start-up with very little capital and no government funding. We could not have opened without Jon's support. St. Clare's Multifaith Housing Society provided us with space that we could afford at their newly built project on Sudbury Street. Jon's help was literally and metaphorically foundational to the creation of our Centre. With his support, over the last ten years, we have grown to reach more than 20,000 people in need with mindfulness-based programs for mental health.
The Centre for Mindfulness Studies will forever be grateful to Jon for his generosity, wisdom, and service to community.
To learn more about Jon's life and legacy, read here.