Learn to manage difficulty with more ease and kindness
Mindful Self-Compassion (MSC) combines the skills of mindfulness and self-compassion to enhance our emotional well-being. While mindfulness increases our awareness of the present, self-compassion encourages greater kindness and understanding of periods of suffering. It also helps us accept our flaws and better understand our challenges.
MSC is a research-supported program developed by Dr. Kristin Neff and Dr. Christopher Germer. Research on self-compassion has shown that it boosts happiness and improves relationships while reducing anxiety, depression and shame. Increased levels of self-compassion can transform empathy fatigue into wholehearted engagement with others.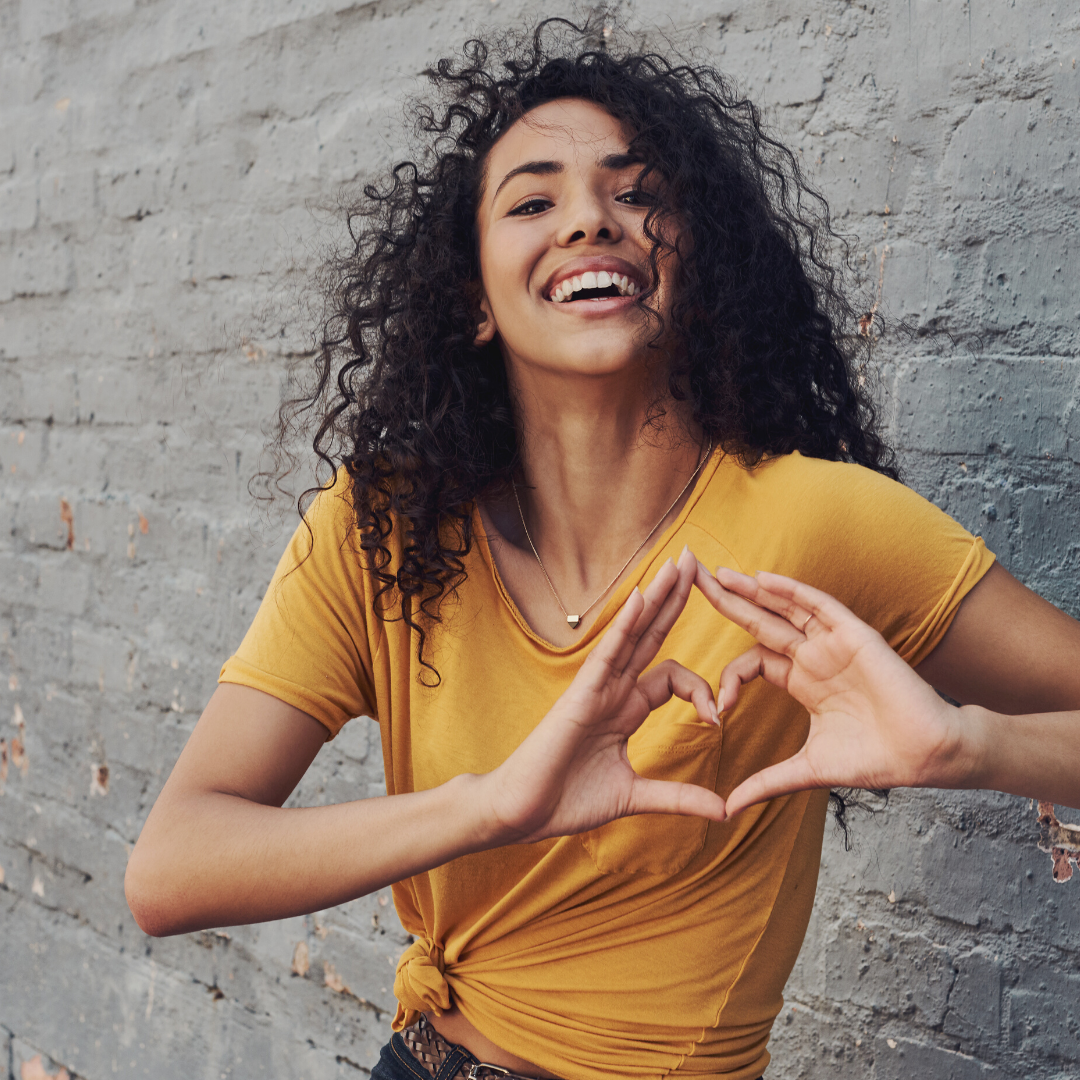 Who Should Attend

All are welcome. It is especially beneficial for graduates of mindfulness-based programs, such as MBCT/MBSR. No previous experience with mindfulness or meditation is required. This program qualifies as the prerequisite for training as a Mindful Self-Compassion (MSC) teacher as well as a prerequisite for training as a Making Friends with Yourself (MFY) teacher.
Timing
Eight weekly sessions plus a silent retreat
OR 5-day Intensive sessions
Participants Will Learn To

Befriend their self–critic, develop self-compassion skills, and foster goodwill towards themselves and others. The MSC program explores typical responses as difficulties arise.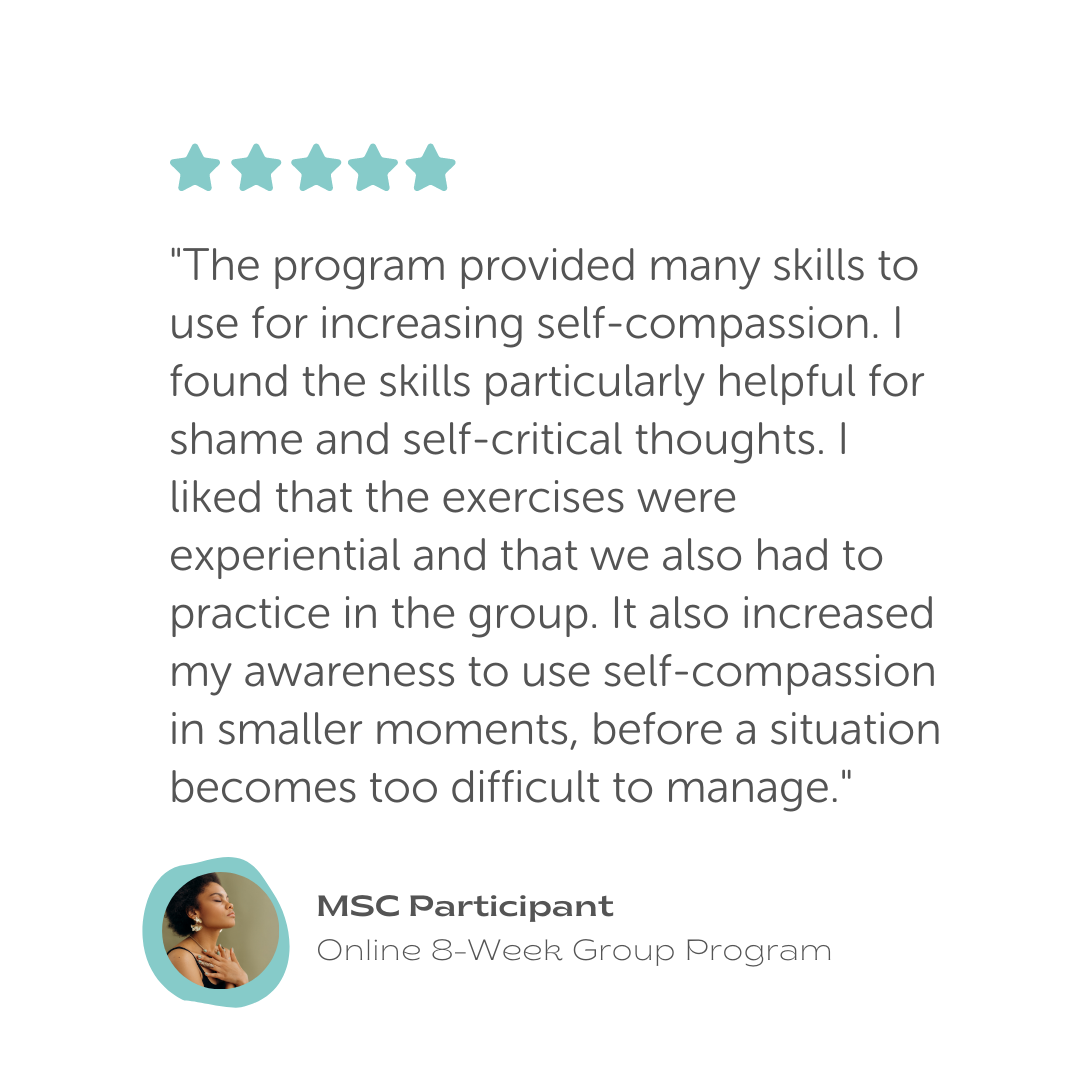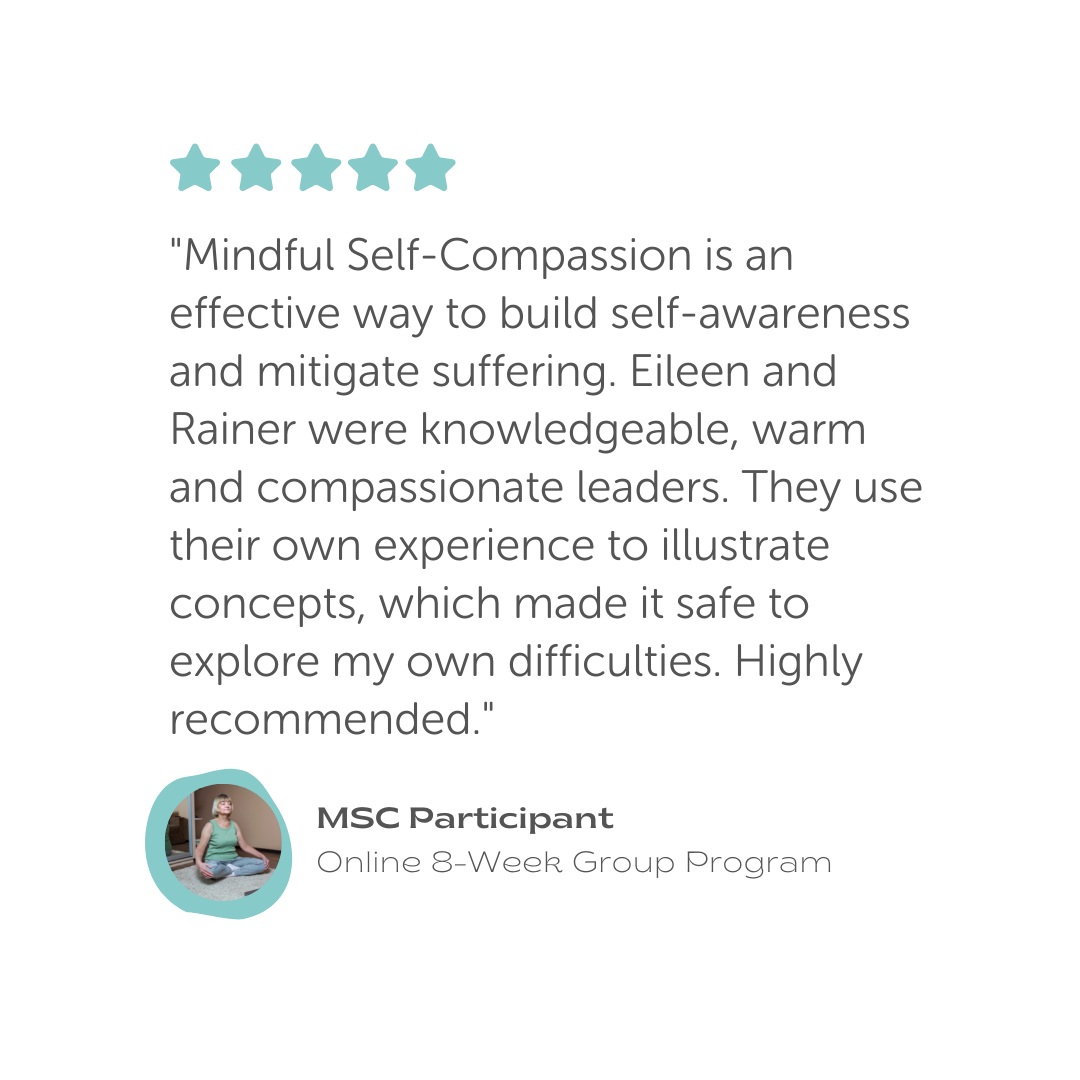 Upcoming Courses
Start:
Tuesday, November 7, 2023