Mental Health Week: "Hearing and here-ing"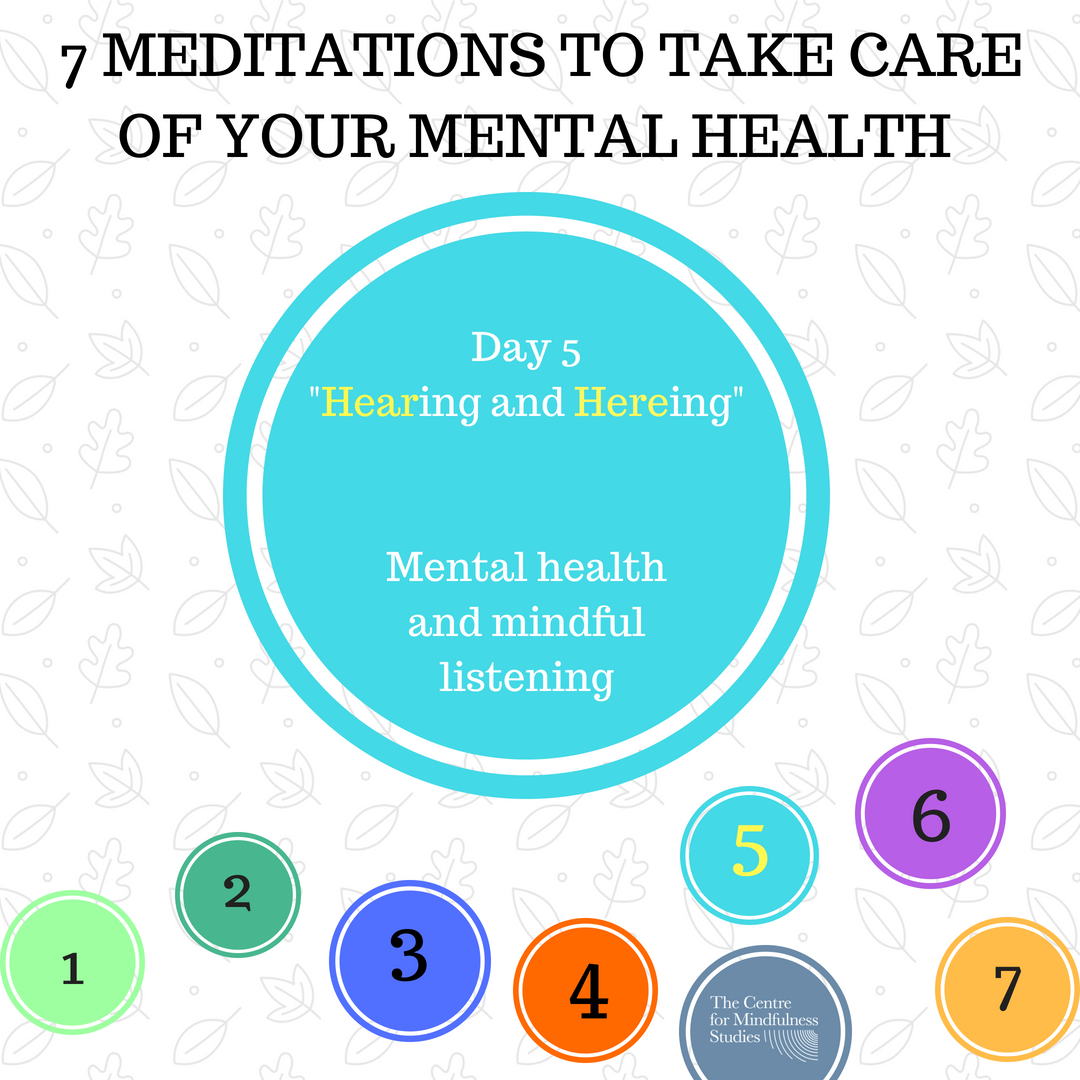 Today's sound meditation can help us be more open and receptive to our body, thoughts, environment, and communication with others. Hearing sounds from moment-to-moment is often an easier way to maintain our attention. This practice gives us an easily accessible focal point to be here, in the moment, by hearing what is in us and around us.
5 Minute Meditation on Hearing and Here-ing
Patricia Rockman MD CCFP FCF
Profession: Physician
Patricia Rockman is an associate professor with the University of Toronto, department of family and community medicine; cross appointed to psychiatry. She is the past chair of the Ontario College of Family Physicians Collaborative Mental Health Network. She is a medical psychotherapist and leads leads MBCT groups. She has been educating healthcare providers in stress reduction, CBT and mindfulness-based practices for over 20 years. She is a founder and the Director of Education and Clinical Services at the Centre for Mindfulness Studies and the developer of the MBCT Core Facilitation Certificate Program.