Celebrating 3 Years of the Grow Mindfulness for Youth Project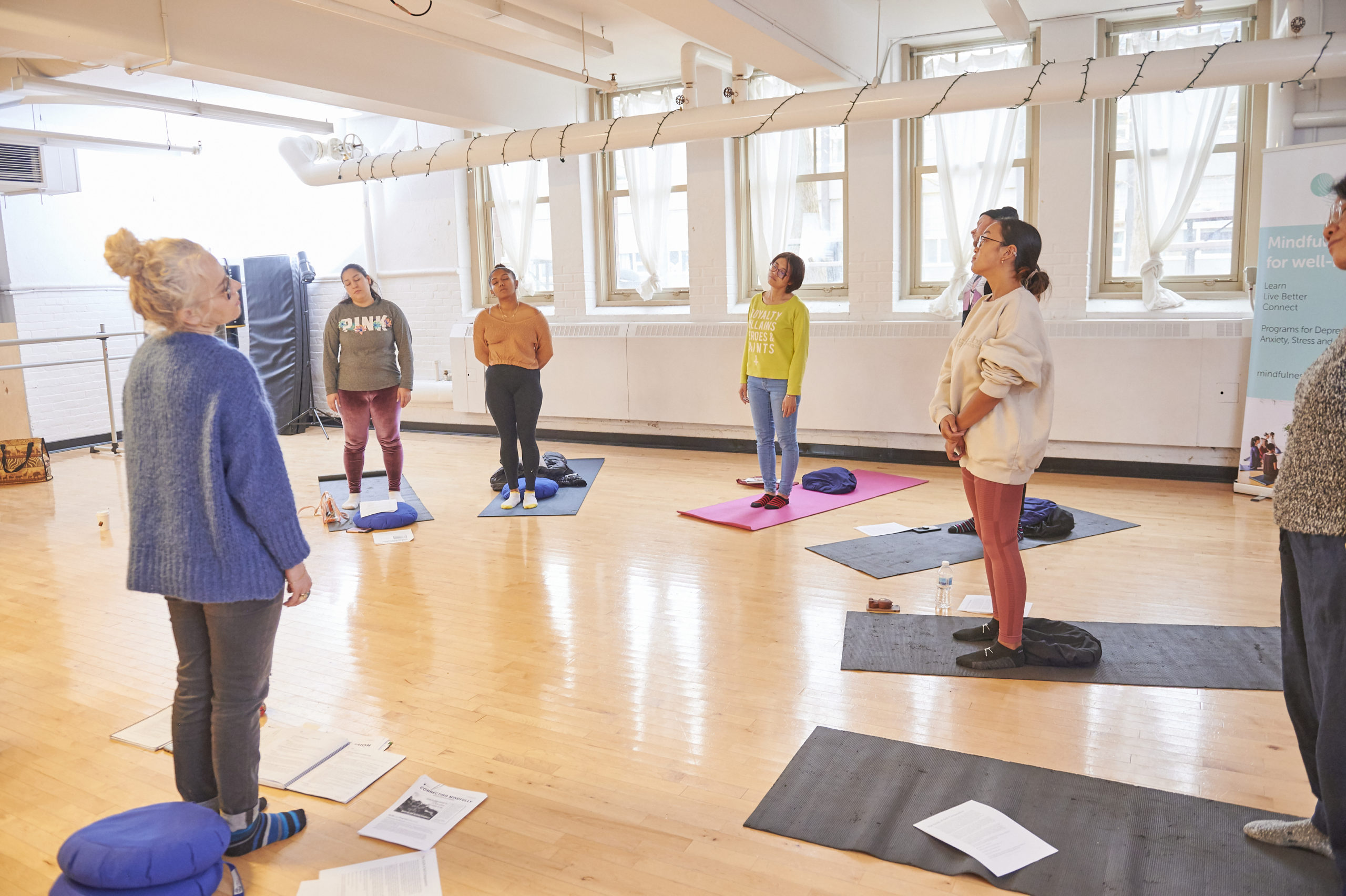 Three years ago, the Centre for Mindfulness Studies received an Ontario Trillium Foundation Grow grant for an integrated mindfulness train-the-trainer program that would train 60 front-line workers from 15 youth-serving agencies across the City of Toronto.
It's now three years (and a pandemic) later, and our Grow project has come to an end. This was one of the Centre's largest and most successful community projects to date and we feel very proud of the lasting impact it has made on Toronto frontline workers, as well as underserved youth who needed these mental health programs more than ever. The major benefit of this program is that front-line workers are now equipped with the skills to deliver mindfulness programs to their youth clients, in addition to the mental health support they were already providing to them. It was another tool in their toolbox that they never would have had the chance to explore if they weren't a part of the Grow Program. 
Watch the video below to see what the participants had to say about their experience in the program. 
Program Overview
The frontline workers were trained to deliver these two programs to youth: Mindfulness-Based Wellness (MBW) & Mindfulness-Based Intervention (MBI).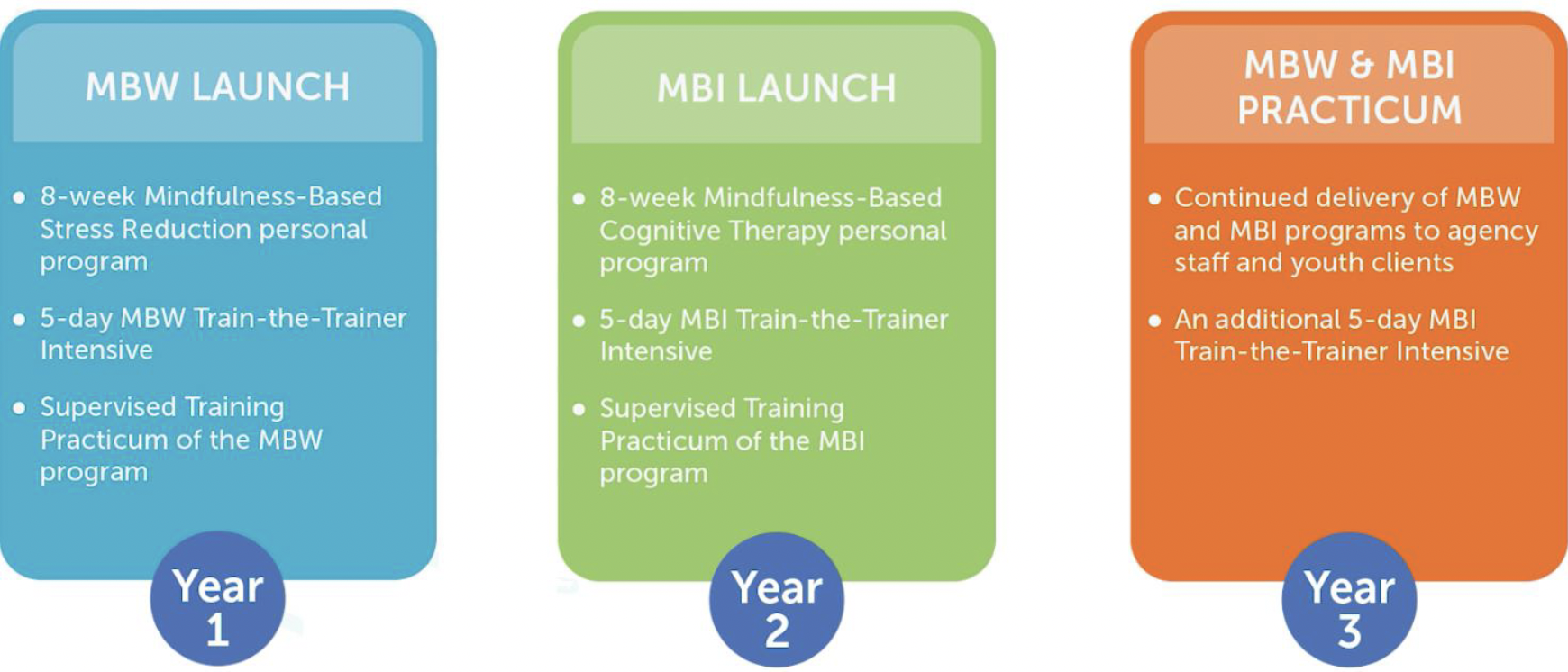 Mindfulness-Based Wellness is a 7-week mindfulness-based program which aims to help young people to grow (develop and thrive), to have resilience (adapt and recover), openness (possibility and perspective) and wellness (movement towards health). The objectives are to provide psychoeducation, experiential learning, skills, and tools that facilitate these goals.
Mindfulness-Based Intervention is a 7-week program that focuses on helping youth deal with difficult mind and mood states, such as anxious states or depressed mood. The goals of this program are to help young people to develop skills and coping strategies that promote resilience and self-efficacy, often despite some significant challenges, both personal and systemic, affecting mood and engendering anxiety.
Impact
"The fact that such a comprehensive and in-depth training program is available to youth workers for free is amazing. We are a sector that is often underserved and has limited professional development opportunities for staff. This is an amazing gift to the sector." – Front-line Worker
During the three years, the project was successful in not only reaching, but surpassing its goals. Here are some of the numbers we are proud of: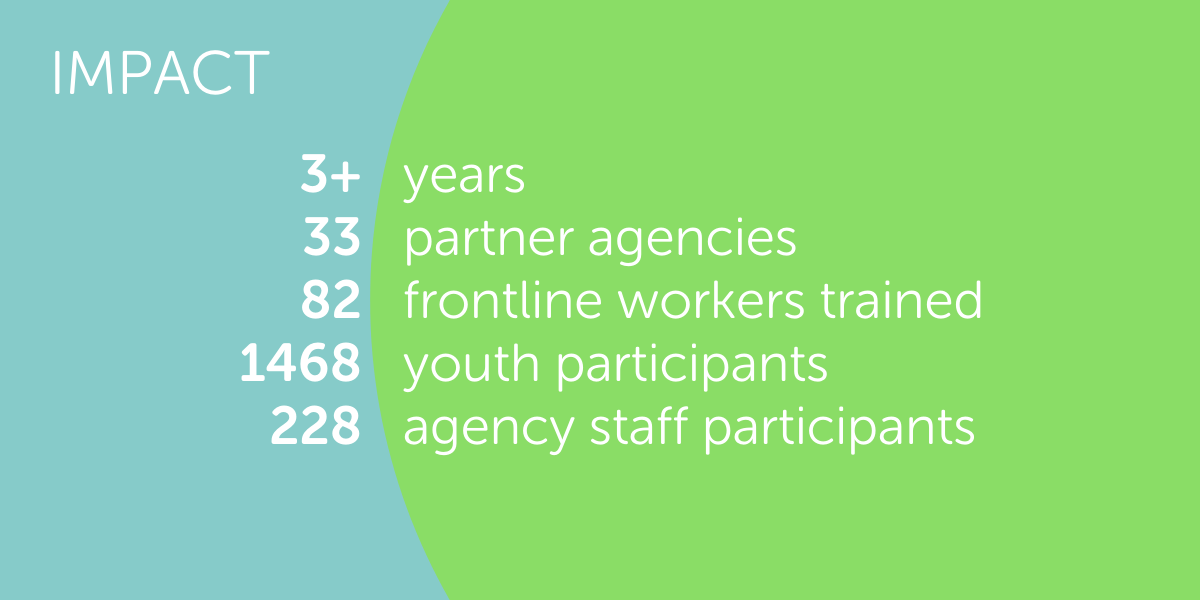 "Within the first week or two I saw the things I learned naturally integrating into my life. The tools I learned have made a huge impact on my relationship with anxiety." – Youth Participant
If you want to learn more about the project, the final evaluation report can be viewed here.
Thank You!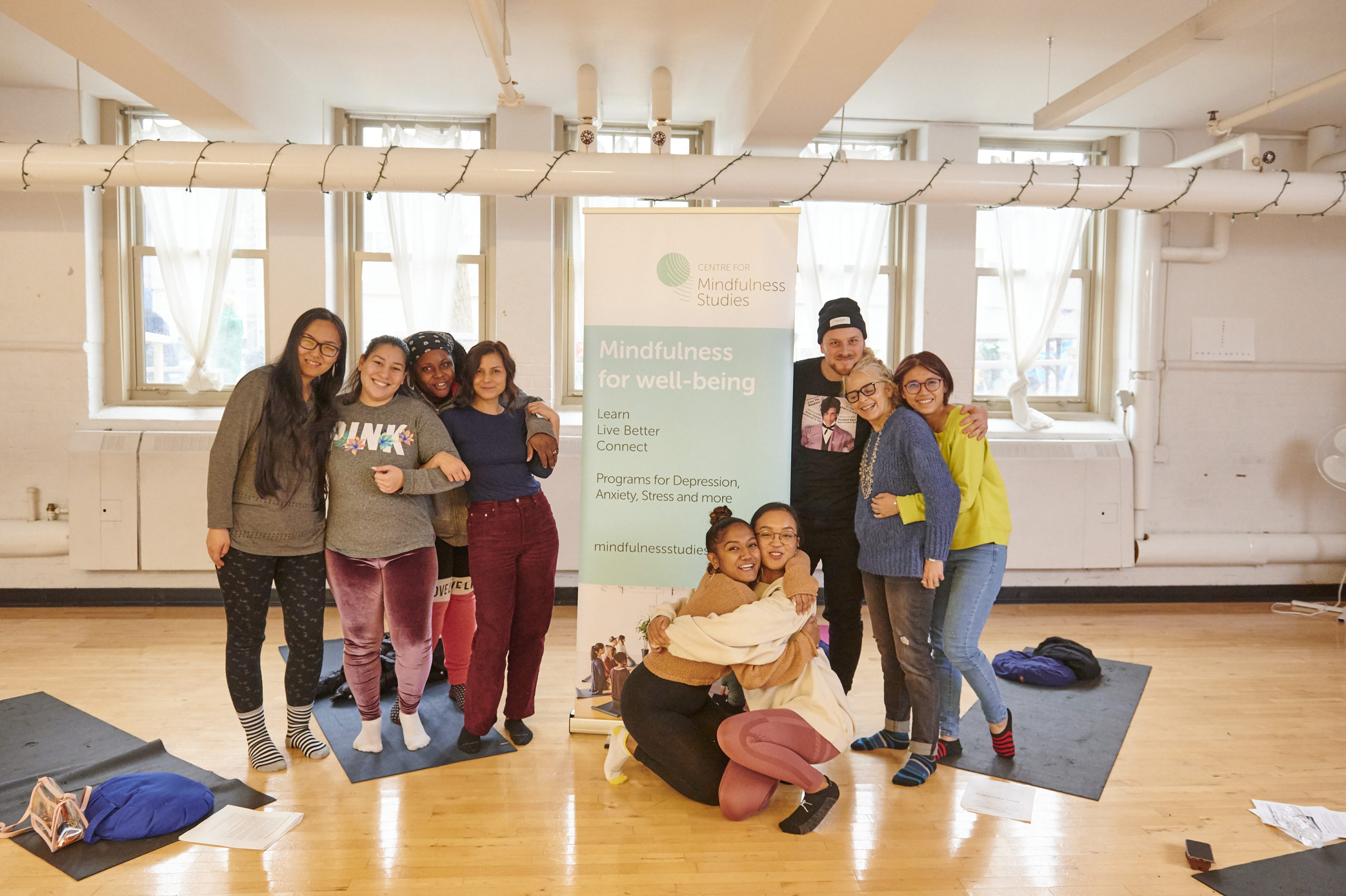 We would like to extend our sincerest gratitude to the Ontario Trillium Foundation, as well as the social service agencies, frontline workers, and youth who participated in our program. This has been the most comprehensive training of its kind, and the data gained will be instrumental in convincing key decision makers to fund similar 'train-the-trainer' programs for youth mental health in the future.