MBCT Online Training Courses through MindfulNoggin
Dr. Zindel Segal and Dr. Sona Dimidjian have developed two innovative MBCT online training courses designed to enhance your ability to deliver compassionate and effective care. The Centre for Mindfulness Studies is pleased to partner with MindfulNoggin to offer discounted access for our professional development students*.
Extend your learning and earn Continuing Education (CE) Credits with these MBCT Online Training Courses through MindfulNoggin. Each course is self-paced which means you can enhance your clinical practice when it's convenient for you.
Contact info@MindfulnessStudies.com for more information and to find out if you are eligible for a 40% discount*.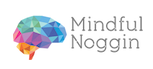 Mindful Mood Balance for Professionals (MMB-Pro)  Learn through experiencing. This 8-week online program delivers the core content and practices of mindfulness meditations and cognitive therapy. This course provides you with tools for preventing relapse in depression and enhancing emotional wellness in your clients over time.
Note: this online course can count as the prerequisite for The Centre's MBCT Facilitation Certificate Program.
Three-Minute Breathing Space  Give your clients some breathing space. This 4-week online course will equip you with the skills to incorporate a core MBCT practice into your clinical work.
* MindfulNoggin is providing The Centre for Mindfulness Studies' professional trainees with a 40% reduction in the purchase price of each program. If you took a professional development course with The Centre in 2016, please email the course name and date(s) along with your full name and email address to info@MindfulnessStudies.com to receive the discount code. Participants in future professional development courses with The Centre will receive the discount code in a follow-up email as the course ends.