Mindfully Managing Anxiety and Uncertainty
Understand anxiety – how it limits you, and how you can navigate it.
Is anxiety, fear or worry preventing you from being fully present in your life? 
Are you uncertain about the future, or concerned about the health and safety of yourself and your loved ones?
Do you often feel stressed out or overwhelmed? 
Do you want practical, easily applied skills you can use to assist in managing difficult thoughts and emotions? 
If any of the above statements apply to you, then this program is for you. 
In this live online group, highly skilled regulated healthcare providers will help you develop and apply new skills for managing anxiety.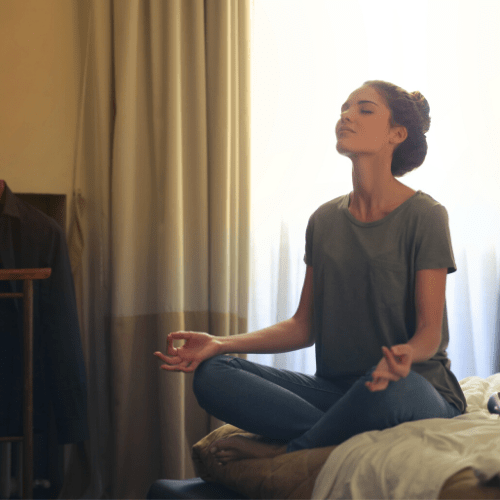 As a participant, you will gain:
An understanding of anxiety and how anxiety influences our lives

Practical and accessible mindfulness and cognitive behavioural skills to help you "unhook" from the negative influences of anxiety in your life

Approaches that support you in moving towards what you value in life
 Most third-party insurance plans cover the cost of this program. Learn more, click here.
This program is currently only available to participants in Canada.
If you're interested in taking this course but do not reside in Canada, or don't see a time that works for you, let us know! Fill out our interest list here.
Timing 
This program has 8 weekly online sessions of 2.5 hours each. 
"I felt my anxiety was mounting and decided to join this program. I'm grateful to have learned new mindfulness skills that are easily incorporated into my everyday life."
Upcoming Courses
Start:
Thursday, February 3, 2022