The Feeling Tone: Exploring Mindfulness Frame by Frame 24–205–01
Start:
Friday, October 27, 2023
Fee:
$100 (suggested minimum donation)
Evidence from hundreds of clinical trials confirms that mindfulness training is effective in reducing the distress of many physical and psychological challenges. However, those same clinical trials show that not everyone is helped as much as they could be in a single eight-week program. This is hardly surprising. Eight weeks go past very fast and building a habit of regular practice can be really hard in that short time. And even if we have established a regular practice, our lives continue to bring new traumas and pains, disruption and grief, and everyday tasks can also continue to bring their own stress and exhaustion.
So we are often asked, by participants who have completed an 8-week course: "Is there anything more I can do to deepen and sustain my practice?" The Feeling Tone program is an eight-week course designed to meet this need – a follow-on course for those who are familiar with mindfulness, and who wish to sustain and deepen their practice*.
Feeling tone – also known in the Buddhist traditions as vedana (the second foundation of mindfulness) is present in eight-week courses such as MBSR and MBCT but it is mostly in the background: None of the meditation practices we learn in those eight weeks focuses directly on it.
Yet recent developments in psychological science have awakened interest in such affective tone: Every waking moment, our understanding of the world is dominated by imagining how we can take action within it. These perceptions and plans are coloured by feeling tone: the moment-by-moment 'read-out' of how much any sensation, thought, impulse or emotion feels pleasant, unpleasant, or neither. Based on this moment-by-moment 'read out', the body allocates its resources as it gears up for real or imagined action. This can prepare us well for action, but it can also put us at risk of becoming exhausted without realizing it.
* Williams, J.M.G., Baer, R., Batchelor, M. et al. What Next After MBSR/MBCT? An Open Trial of an 8-Week Follow-on Program Exploring Mindfulness of Feeling Tone (vedanā). Mindfulness 13, 1931–1944 (2022).
What you will learn:
This one-day workshop will give you the chance to learn about the course and the psychological science that informs it. In the four sessions of the day, we will explore the rationale for different aspects of the program through lecture, practice, enquiry, and Q & A. We will explore ways to help become more aware of feeling tones and their impact, and how such awareness can make a difference in daily life.
Who should attend:
This workshop is for those that have completed an 8 week mindfulness program and are looking for ways to deepen their practice and learn about an upcoming follow up program. If you are a mindfulness-based program facilitator, this program may interest you for your own clients' well-being or for future training opportunities.
Timing
Friday, October 27, 2023
10am – 4pm ET

Online Format
Please note this will be a highly interactive web-based program. Your full attention and participation will be required.
For technical requirements, click here.
Outline of the day
09.45: Arrival and welcome
10.00: Session 1 – Background and Rationale: The driven mode and grounding
11.00: Break
11.30: Session 2 – Feeling tone: exploring ways to dissolve reactivity
12.30: Lunch
13.30: Session 3 – Unconscious busyness and unexplained exhaustion: the body budget
14.30: Break
15.00: Session 4 – When motivation collapses: What we can learn from procrastination
16.00: End

Fee: The money raised from this event will go directly to our Professional Development Bursary Program so that individuals from underserved and under-represented populations can benefit from our professional development programs. We ask for a minimum donation of $100 to attend the workshop.
About Mark Williams: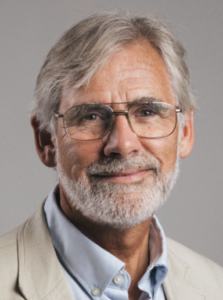 Mark Williams is Emeritus Professor of Clinical Psychology at the University of Oxford, having held posts at the Medical Research Council's Cognition and Brain Sciences Unit at Cambridge and the University of Wales, Bangor.  The main focus of his research and clinical work has been to understand how best to prevent serious clinical depression and suicide. With Zindel Segal and John Teasdale, he co-developed Mindfulness-based Cognitive Therapy (MBCT) and was founding Director of the University of Oxford's Mindfulness Centre that works to prevent depression and enhance human potential through the therapeutic use of mindfulness across the lifespan.
His books include Mindfulness-based Cognitive Therapy for Depression and The Mindful Way Workbook (with Zindel Segal & John Teasdale, 2013, 2014), The Mindful Way through Depression: Freeing Yourself from Chronic Unhappiness (with John Teasdale, Zindel Segal and Jon Kabat-Zinn, 2007) and Mindfulness: A Practical Guide to Finding Peace in a Frantic World (with Danny Penman, 2011). His most recent work focuses on how to sustain and deepen mindfulness through an eight-week programme that explores feeling tone (vedanā) 'frame by frame', as explained in Deeper Mindfulness (with Danny Penman, 2023).