Explore the therapeutic benefits, underlying principles and assumptions of MBCT while experiencing its essential practices and associated cognitive exercises. This is the first module of our Core MBCT Facilitation Certificate Program.
Mindfulness-Based Cognitive Therapy (MBCT), a group based treatment, originally developed for preventing depressive relapse, combines the practice of mindfulness meditation with the tools of cognitive therapy. This introductory and highly experiential workshop teaches healthcare providers the practices, principles, context, and neuroscience related to MBCT. Practitioners learn this modality from the inside out. This module is therefore primarily for personal use and professional resilience.
Participants will explore habitual modes of mind that characterize changes in mood while simultaneously developing skills and a new relationship to these states. In addition, participants will be introduced to the theoretical assumptions underlying the model, receive an overview of the program as well as an understanding of the relative contraindications and clinical applications
Accreditation
This course has been accredited for 13.5 Mainpro-C credits through the College of Family Physicians of Canada.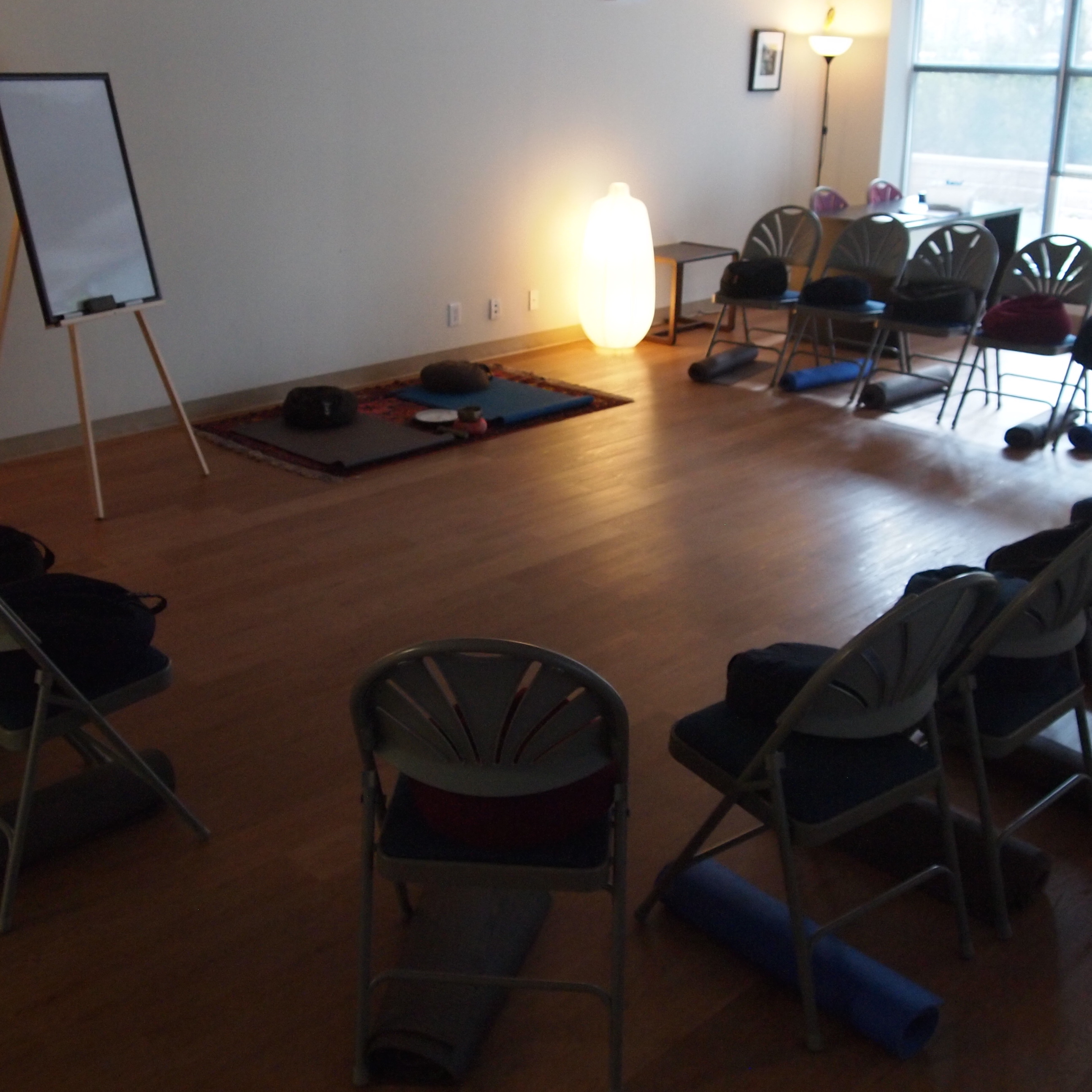 Who Should Attend: Healthcare providers and social service workers who are interested in learning MBCT for personal and professional resilience will benefit from this workshop as well as those who wish to learn about the clinical applications of this modality.
There is no prerequisite for this course.
Fee: $555 (as a charity, we do not charge HST) Payment, cancellation and refund policies
Timing: Six sessions, 12 hours total
Objectives
• To learn about MBCT: historical context and supporting science
• To experience and reflect on introductory mindfulness practices and CBT exercises
• To learn more about the clinical application of mindfulness for depression, anxiety and stress
Course Content
• Overview of context and research on MBIs
• Overview of MBCT program
• Mindfulness practices and CBT exercises – practice and inquiry
• Underlying principles and assumptions of MBCT
• Clinical application of MBCT practices/exercises to anxiety, depression and stress
• Home Practice
Online Format
Participation will be via your computer (Windows, Mac or Linux) or mobile device (iPad, iPhone, Android), with interactive audio, video and chat.
Participants are required to have:
• High-speed internet connection (DSL preferable)
• Audio microphone (built-in or external)
• Earbuds, headphones or headset
• Video cam (built-in or external)
Please note this will be a highly interactive web-based program. Your full attention will be required.
Upcoming Courses
Start:
Wednesday, May 31, 2017
@
11:00 am
Start:
Monday, October 16, 2017
@
2:00 pm